Mansfield High School sophomore Chloe Galvez has lofty goals for her career in dance as a competitive cheerleader.
"I want to cheer for the rest of my life," she says.
But that dream took a detour in November when she hyperextended her right knee doing a backflip. After the injury, Chloe was "kind of in shock" but jumped up like everything was fine.
To her coach, though, it was obvious Chloe had a serious injury.
So that evening Chloe's mom, Meghan, took the 15-year-old to the emergency department at Methodist Mansfield Medical Center, where X-rays showed some swelling. About a week later, she was back for an MRI with John Harris, MD, orthopedic surgeon on the medical staff at Methodist Mansfield.
Dr. Harris told Chloe that her awkward landing had torn the medial meniscus on the inner part of her knee. She would need arthroscopic surgery.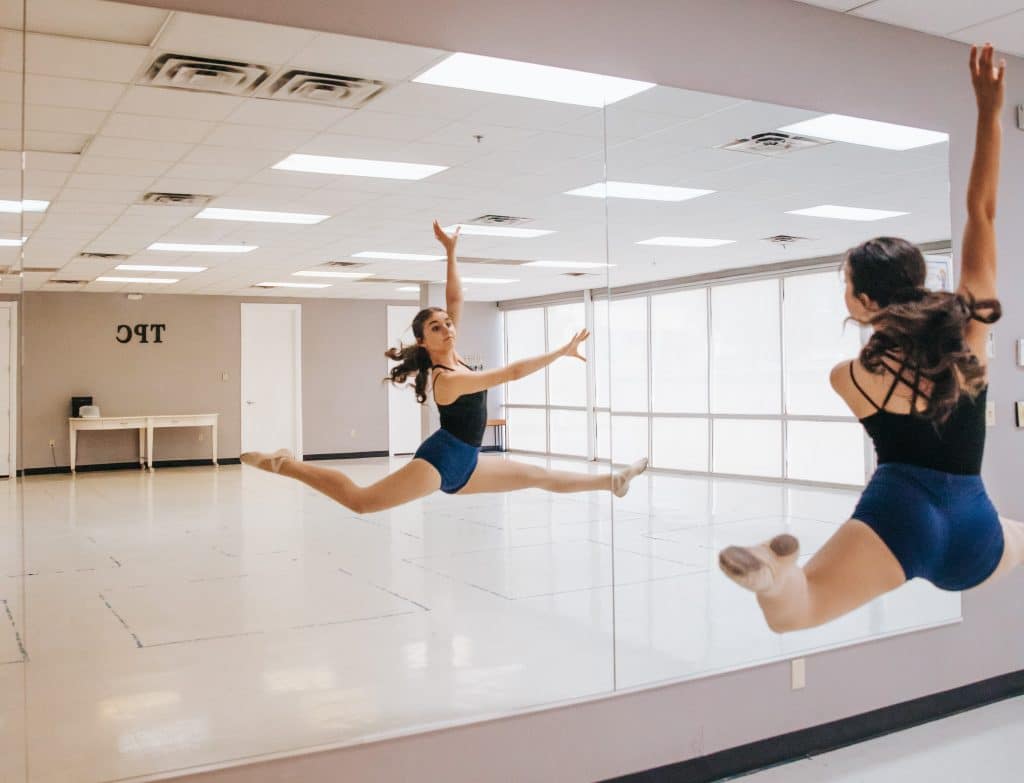 EASIER FIX FOR TEENS
Each knee has two menisci, C-shaped cushions of cartilage that absorb stress between the femur (thigh bone) and tibia (shin bone) and stabilize your knee, Dr. Harris says. Not all meniscus tears require surgery, and they're more difficult to repair past age 20, he says. For older patients, trimming the damaged section is about the only option.
But Dr. Harris knew that the healthier tissue of someone young and athletic like Chloe makes for an easier fix and a more positive long-term outlook.
Hearing she needed surgery was tough for Chloe, whose competitive season was about to begin with Wild About Cheer in Lancaster. She also had a Christmas performance coming up at the DeSoto dance studio her mother has owned since 2011. Dr. Harris told her she'd need to lay off doing what she loved for four or five months to allow her knee time to recover.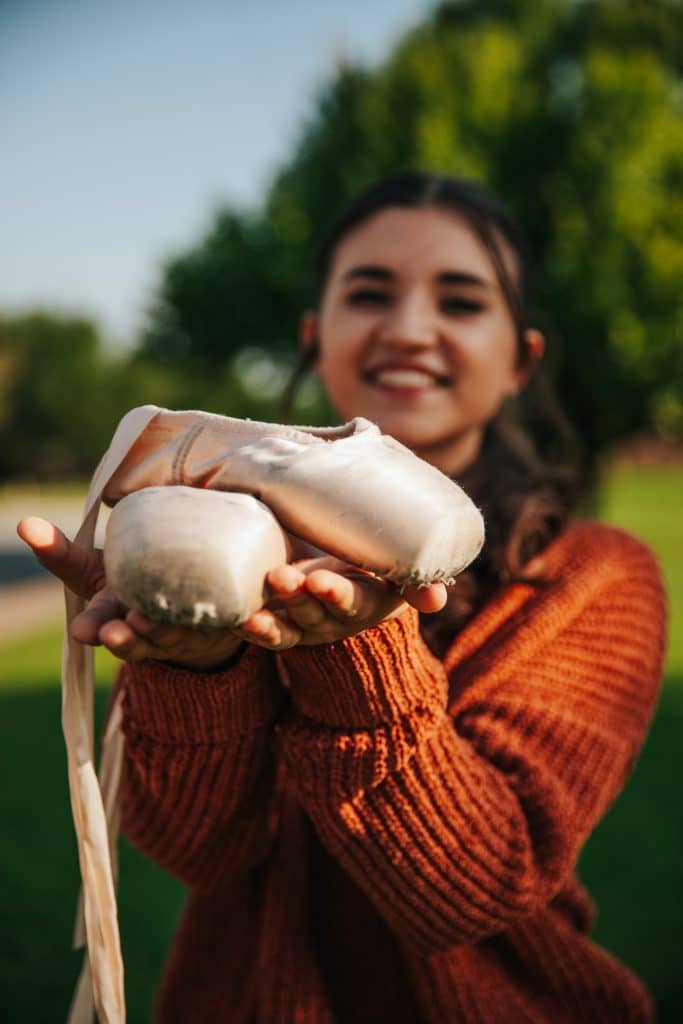 "He was very gentle," Meghan says of Dr. Harris, "but at the same time, he was very clear" about Chloe's recovery time.
Chloe had her procedure on Dec. 7 at Methodist Mansfield. Dr. Harris used a less-invasive "all-inside" technique, inserting suture material and an anchor through an incision in front of the knee, then through the meniscus. When the sutures are pulled, the anchor sets into place and the tear closes.
The surgical team placed three of these stitches into Chloe's right medial meniscus through three 1-centimeter incisions.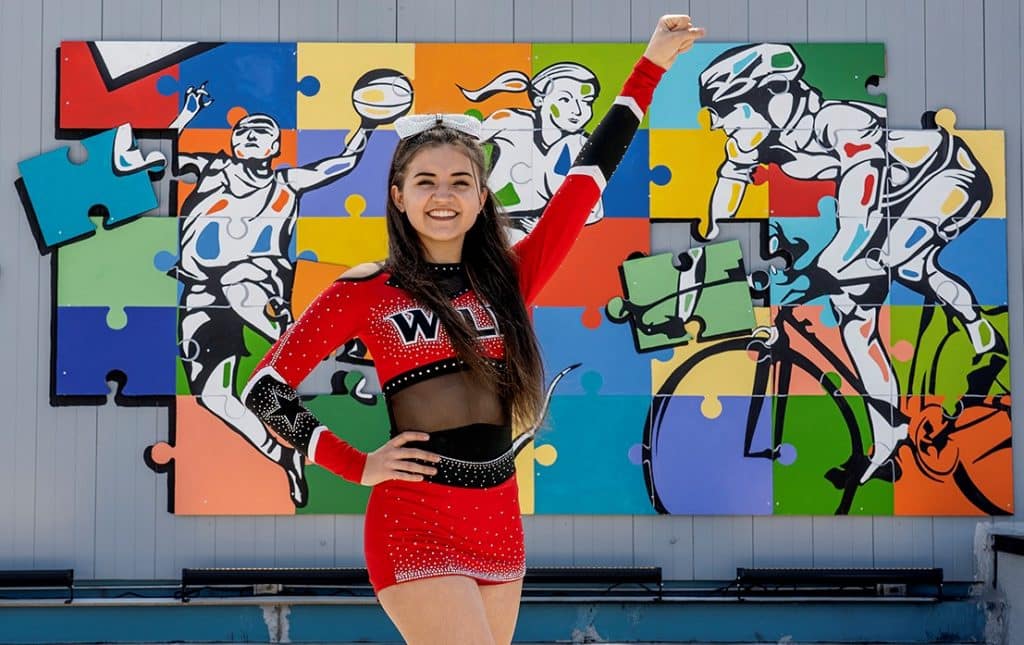 Chloe strikes a pose beside a mural sponsored by Methodist Mansfield in downtown Mansfield.
AS STRONG AS EVER
For six weeks, Chloe used a hinged knee brace, and her physical therapy lasted several months.
"It's definitely been a challenge going from cheerleading every day and dancing every day to just having to sit at home," says Chloe, the third oldest of seven children.
Dr. Harris believes that when Chloe returns to competition, her knee will be as strong as ever.
"The nice thing about these kids is they typically heal pretty well," he says. "If you have the right patient, the right care, the right injury type, and the appropriate indications, they'll do well."
Chloe's mother has only praise for the team at Methodist Mansfield for the care they gave the oldest of her four daughters.
"I thought they just did a really good job of making sure we were all comfortable, and getting her in quickly so she could get on the road to recovery," she says.
WATCH a time-lapse video below of the artist creating the mural in studio before moving it to a wall overlooking Hilltop Bicycle Center.