Barbara Winn spent years working as a photojournalist in North Texas. She and her husband Brent teamed up to photograph patients for Shine, Methodist Health System's magazine.  
Over the years, they took pictures of several liver transplant recipients, including Garry Renteria. Garry was featured in the Spring 2012 edition of Shine after Alejandro Mejia, MD, transplant surgeon on the medical staff at Methodist Dallas Medical Center, performed his life-saving surgery.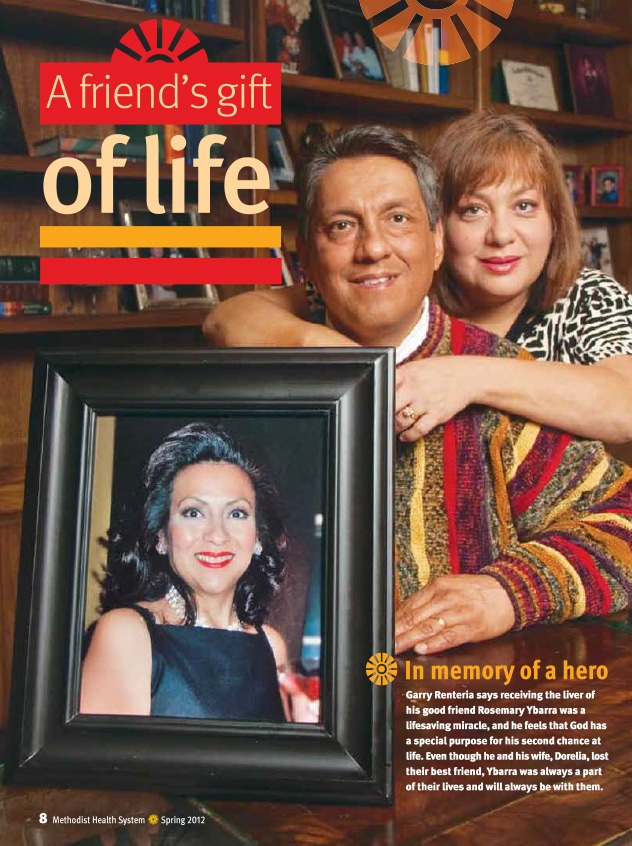 "We wanted Methodist to treat us"
Little did Barbara know, she would be in Garry's seat just 8 years later and in the hands of the very same surgeon.
"From the years we worked for Shine magazine, we knew that if we ever had any major medical issues, we wanted Methodist to treat us," Brent says. "We wanted it done right."
For decades, Barbara had been living with a medical issue, but until last year, it was far from major.
"I had known for years since 1992, that I had hepatitis C but at that time there was no reliable treatment. I was stable, so I decided to wait until science improved or my condition changed before I did anything," Barbara says.
Unfortunately, the decision to wait was nearly fatal. Late in 2019, Barbara recalls her health declined almost overnight. By then, she and Brent had moved a long way from DFW, 200 miles south and east of the nearest Methodist Health System hospital. Still, they jumped in the car and drove to Methodist Mansfield Medical Center.
"There were a lot of tests and scans," Barbara says.
She and Brent recall meeting Adil Habib, MD, hepatologist on the medical staff at Methodist Dallas Medical Center.  Dr. Habib gave the couple a devastating diagnosis:  Barbara's untreated hepatitis C had turned into cirrhosis and liver cancer.
"In a way, I didn't really have time to think about what was going to happen next," Brent says.
"We were told what was about to happen and then BOOM, there we were!"
Dr. Habib and his team developed a plan for Barbara.  First, a procedure to remove several tumors from her liver. Next, the lengthy transplant evaluation process to get Barbara a new liver. Then, COVID-19 hit.
"Everything changed. I debated whether or not to begin evaluation and potentially exposing myself to the virus. But even though the first procedure was successful, my health seemed to be declining." Barbara explains.
Barbara and Brent didn't take long to decide. They didn't really have a choice. By late April, Barbara was at Methodist Dallas Medical Center and her condition so dire she was moved to near the top of the liver transplant list.
"Everything started moving at warp speed due to the rapid deterioration of her liver," Brent remembers.
"I don't remember much of those days. I found out later, the wheels were really turning for me to get a liver transplant." Barbara says.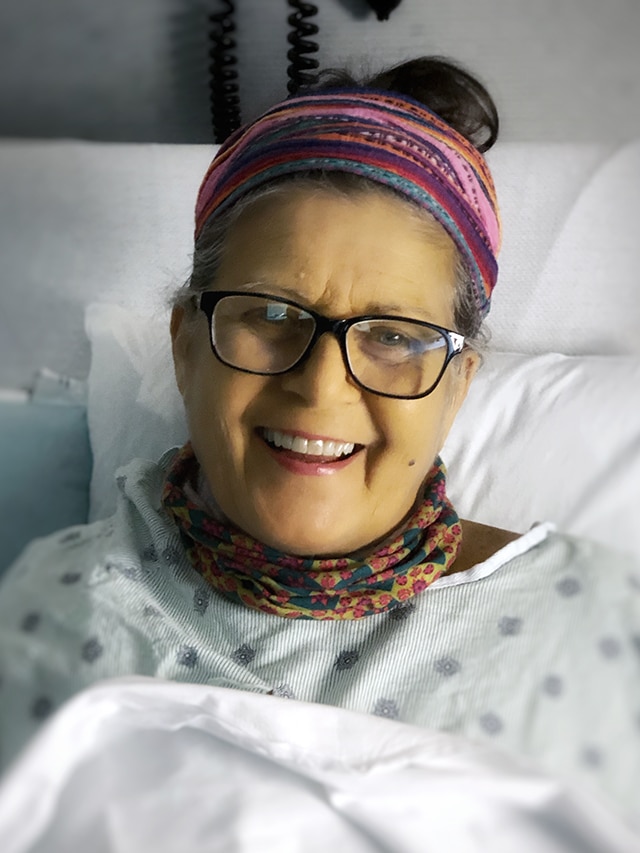 Barbara's turn to be photographed
While Barbara was waiting for a liver at Methodist Dallas, Brent did what any photojournalist would do. He started documenting Barbara's medical journey, the same way they had for so many other Methodist patients.
Because of COVID-19 visitor restrictions, he was the only family member allowed inside the hospital. That didn't stop Barbara's family from standing outside her window with signs of encouragement for their "Mimi."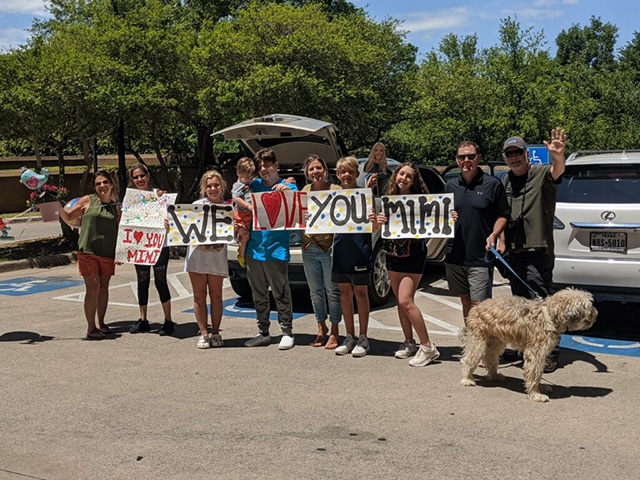 Barbara, who is a mother of two and grandmother of six, was scheduled for her liver transplant at the most remarkable time:  the evening before Mother's Day.
Barbara's surgeon had a familiar name. It was Dr. Mejia, whose patients she had photographed so many times before. So, of course, Brent snapped a picture of Barbara's surgeon and of her being wheeled away for the 4-hour surgery.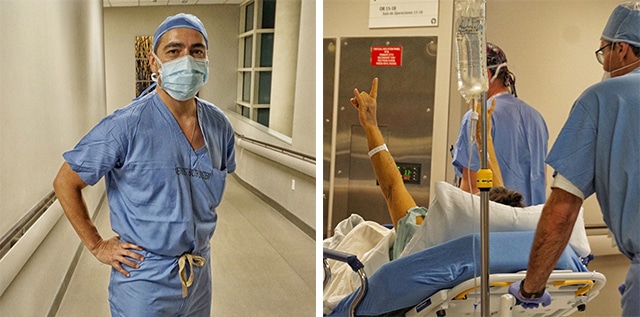 He even photographed himself in a completely empty surgery waiting room.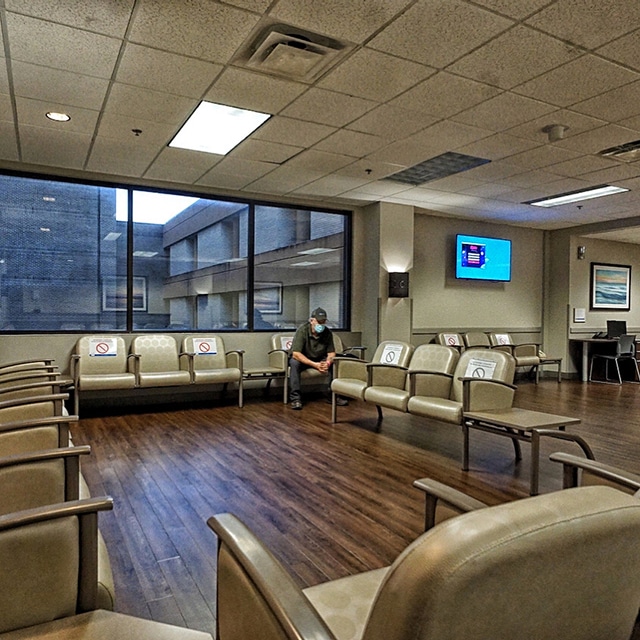 "I was sitting alone in a huge waiting room for about 3 and a half hours. When I got the good news from Dr Mejia about the surgery, I was relieved and excited. Wiping tears of joy from my eyes as he led me to ICU," Brent says. "We were humbled by the fact that someone died for my wife to live."
Barbara's condition improved dramatically after her transplant as Brent took pictures every day to memorialize her recovery.
"We have a remarkable family and huge circle of friends and the prayers overflowed," Barbara says. "Plus, the best transplant team in the country."
Barbara was able to leave Methodist Dallas just a few days after Mother's Day thanks to the most precious gift a mom and grandmother could ever receive.
Here are more pictures Brent took, including the huge sendoff the transplant nurses gave her as she left the hospital:
Liver transplant patient runs to honor his donor