You're going about your daily routine when an injury suddenly stops you in your tracks. All you feel is pain.
You apply some ice and elevate the injured joint. But now you're left wondering if it's a sprain, broken bone, or dislocation.
If it's a fracture or dislocation, emergency care is typically necessary, says Justin W. Fairless, DO, FACEP, FAEMS, emergency medicine physician on the medical staff at Methodist Southlake Medical Center.
"The emergency department is open 24/7, 365 days a year to care for these types of injuries," Dr. Fairless says. "It is important to prevent further injury to the bone or joint until you can seek medical care."
But how do you know whether it's a break, a dislocation, or something less severe? Here's an inside look at how to identify each and when to seek medical attention.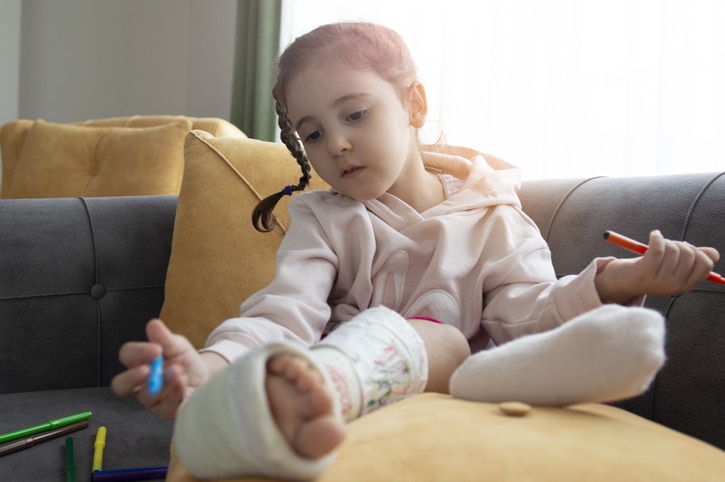 BENT AND BROKEN
Your bones can take quite a bit of strain. But sometimes, they are pushed too far and they break.
Fractures can happen to any bone in your body and are caused by overuse, osteoporosis, and traumatic injury.
"Signs of a broken bone or dislocation include severe bruising, swelling and pain, as well as the inability to use or bear weight on the affected area," Dr. Fairless says.
At the hospital, a physician will evaluate your injury to determine whether X-rays are needed. You will typically receive a temporary splint and be referred to an orthopedic specialist to further examine your injury after the swelling has gone down in a few days.
Although most fractures can be treated conservatively with a cast, more severe injuries – a shattered bone or compound fracture, for example – may require surgery. The timing of this surgery depends on how severe the injury is.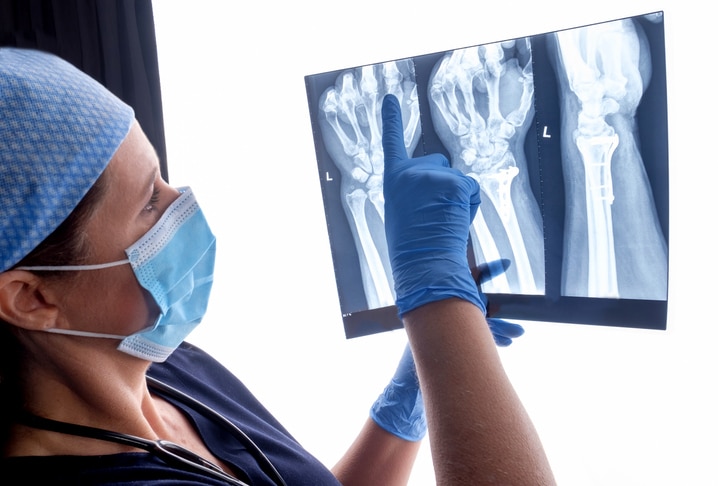 WHEN BONES DISLOCATE
The body has specific locations for every bone and joint. When you fall or someone tackles you on the football field, your bones may get pushed out of place. This is a dislocation.
From ankles and elbows to knees, shoulders, and hips, dislocation can happen in lots of places. You can even dislocate fingers and toes.
"While in the emergency department, we can help to diagnose and stabilize the problem with X-rays and splinting," Dr. Fairless says.
Wherever it happens, dislocation typically causes the same symptoms. You may have a hard time moving the affected joint. You'll notice pain and swelling, and the affected joint will look like it's not where it belongs.
Your best bet for a dislocated bone is to splint the joint and seek medical attention immediately. Don't try to force an elbow or shoulder back into place or you could do more damage to the joint or blood vessels around it.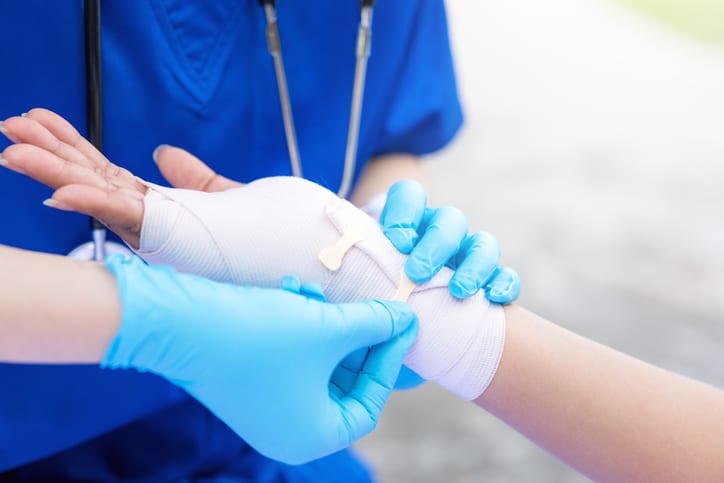 POP, TWIST, SPRAIN
Your bones don't just stay in place; they're held together by ligaments. This fibrous connective tissue attaches your bones to one another and helps them stay where they belong.
When these ligaments get stretched or torn, it's a sprain. This most often affects the wrist, ankle, or knee, and is caused by trauma, twisting, or falling.
With a sprain, you may hear a loud popping or tearing sound. As soon as you do, expect symptoms. These include:
Pain
Swelling
Loss of joint function
Muscle spasms
Recovery from a sprain often requires resting, applying ice, and compressing the injury. Over-the-counter medications can help manage pain. With severe sprains, physical therapy may be necessary.
"If the injury requires physical therapy," Dr. Fairless says, "we can refer you to the appropriate specialist."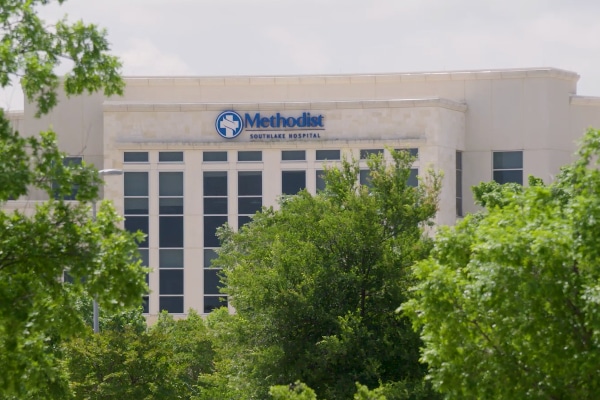 New emergency department, same quality care
The staff at Methodist Southlake is putting good use to their newly expanded emergency department, a 4,000-square-foot project that will quadruple the ED's size.
"This is just one of several key investments that Methodist Health System is making in Southlake this year, as we work to be families' trusted choice for health and wellness," Chief Executive Officer James C. Scoggin, Jr., says.
The much-anticipated expansion — which adds capacity, provides a larger patient waiting area, and enhances the hospital's diagnostic capabilities — began opening in phases in September, advancing Methodist Southlake's journey to becoming a full-service, acute-care hospital.
"When Methodist Southlake first joined the Methodist family in 2016 as a joint venture, it was known as a fantastic surgical hospital," says President and Chief Operating Officer Pam Stoyanoff, MBA, CPA, FACHE. "Now we have taken steps to make this building behind me a true full-service hospital."