Eating was once a chore for Christina Fauber, but her health problems didn't reach a breaking point until the simple act of swallowing became an ordeal.
"At that point, I was choking on water," Christina says. "It was getting really hard when we were at the dinner table and my 2-year-old would look up at me and say, 'Mommy, are you OK?'"
With small children and a busy career, the 34-year-old physical therapist endured the discomfort, but her symptoms went from bad to worse. After the birth of her third son, she was ready to seek medical help, and a swallow study revealed achalasia was the cause of her problem.
"Everything was just kind of passing really slowly," she says. "Something just wasn't right."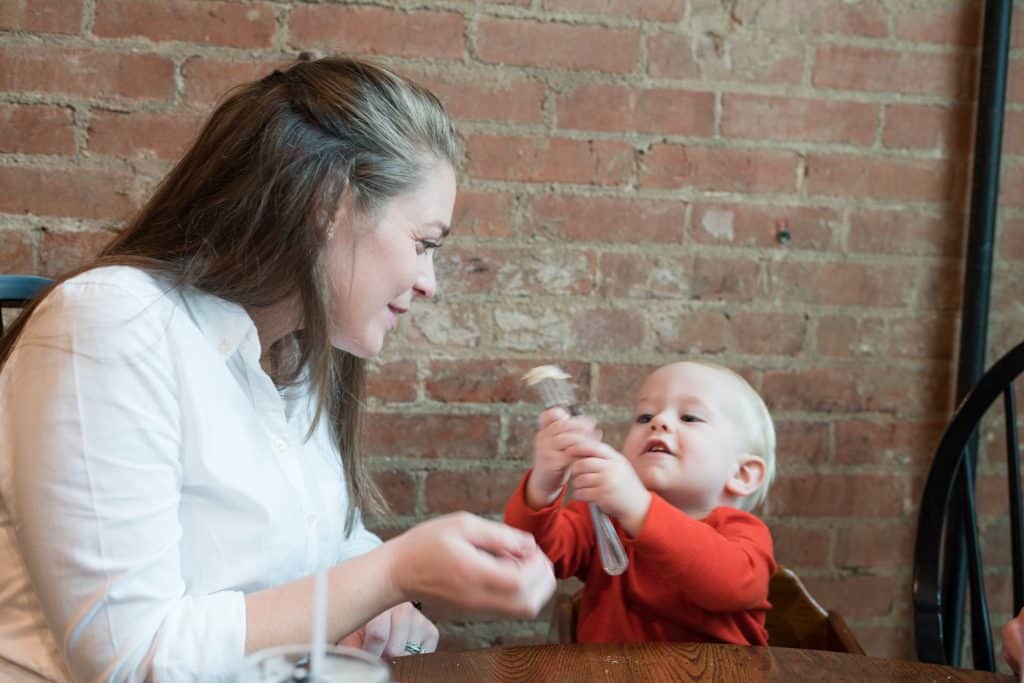 WHAT IS ACHALASIA?
Achalasia occurs when the nerves in the esophagus are damaged, making it difficult for food and even water to push through to the stomach. Because of that lack of motility, food can get trapped in the esophagus and regurgitate, which explained why Christina would sometimes wake up in the middle of the night to vomit.
Fortunately, when Christina's gastroenterologist in Rockwall heard the diagnosis, she immediately knew where to send her: Methodist Dallas Medical Center.
Treatment for achalasia used to involve invasive esophagus surgery, but then a surgeon in Japan developed the minimally invasive treatment peroral endoscopic myotomy, or POEM.
The first POEM in Dallas was performed by a team led by Prashant Kedia, MD, medical director of interventional endoscopy at Methodist Dallas.
"We've been building the program and getting referrals from all around Texas, Oklahoma, and surrounding states ever since."
Christina would become the hospital's 100th POEM patient.
NO KNIVES NECESSARY
Due to COVID-19 restrictions, Christina did not meet Dr. Kedia until the morning of her procedure. But they did speak multiple times over the phone.
"He took the time to really walk me through the answers to all of my questions," she says. "He put my mind at ease."
During a POEM procedure, Dr. Kedia passes an endoscope down the throat to cut the muscle fibers of the lower esophageal sphincter, a rubber-band-like structure where the esophagus meets the stomach.
"In patients with achalasia, that muscle stays very tight, and retains food, liquid, and even saliva," Dr. Kedia explains. "If you can release that pressure, all the food and liquid in the esophagus can slide into the stomach."
'IT'S BEEN LIFE-CHANGING
The day after the procedure, Christina went in for a follow-up exam and got the "all clear" to drink whatever she wanted. Her big treat? Some water and apple juice, which meant the world to her.
"It all went down so smooth. I just cried happy tears. It was a miracle, that's how it felt," she says. "It's been life-changing."
These days, the Fauber family is back at the dinner table, Mom included.
"I can enjoy sitting down at a table with my family and having dinner," Christina says. "We're back to normal. That's a big deal for us."