While most couples celebrate anniversaries with flowers or a lavish dinner, Lianabel Rodriguez and her husband Felipe Villegas Robles commemorated their marriage in a far more extraordinary way.
On April 30, the couple spent their 17th wedding anniversary at Methodist Dallas Medical Center where Lianabel donated one of her kidneys to Felipe in a lifesaving transplant.
The fact that the date of the surgery coincided with their anniversary, Lianabel thought, seemed like a divine sign, a promise of a bright future ahead.
"It was blessed," Lianabel says. "It felt like everything was coming together at the right time, and it will work out."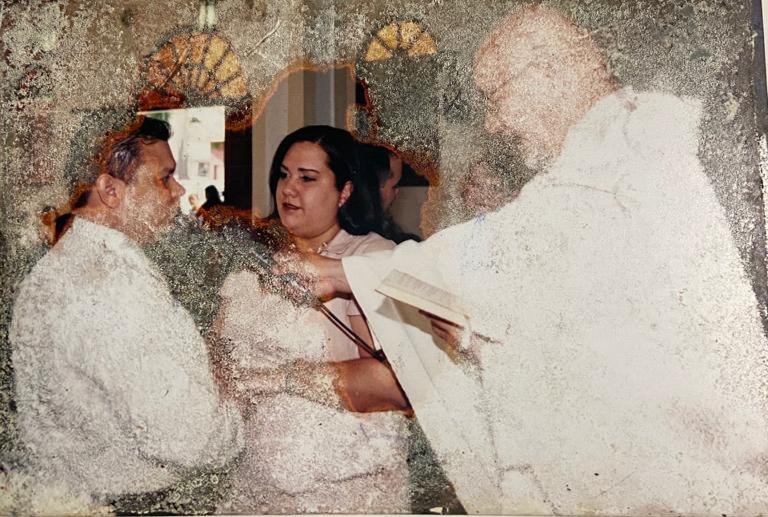 Married in 2004, the couple nearly lost their wedding album to water damage in Hurricane Maria.
FINDING THE RIGHT PERSON
Felipe and Lianabel have known each other since their college days in Gurabo, Puerto Rico.
"I always knew she was the one," Felipe says.
They married after eight years of dating, but the husband and wife's love story was marked by Felipe's complicated health issues, including kidney disease. So when it progressed to the point where he needed a machine to clean his blood three times a week, Lianabel was determined to help her husband. She decided to get tested to see if she could donate her kidney — if not to Felipe directly, then to someone else who could help him find a viable donor.
Alejandro Mejia, MD, FACS, executive director of organ transplantation at Methodist Dallas, says testing is a good idea even if you turn out to be incompatible with the person you wanted to help.
"We can do what's called an exchange, meaning that you can donate to somebody else and that person's intended donor can donate to your loved one," Dr. Mejia explains. "So in that way, everybody gets a transplant."
But it turns out Felipe's perfect medical match was right beside him all along.
"When we found out I was a match, it was a miracle," Lianabel says.
"We were crying for joy," Felipe adds.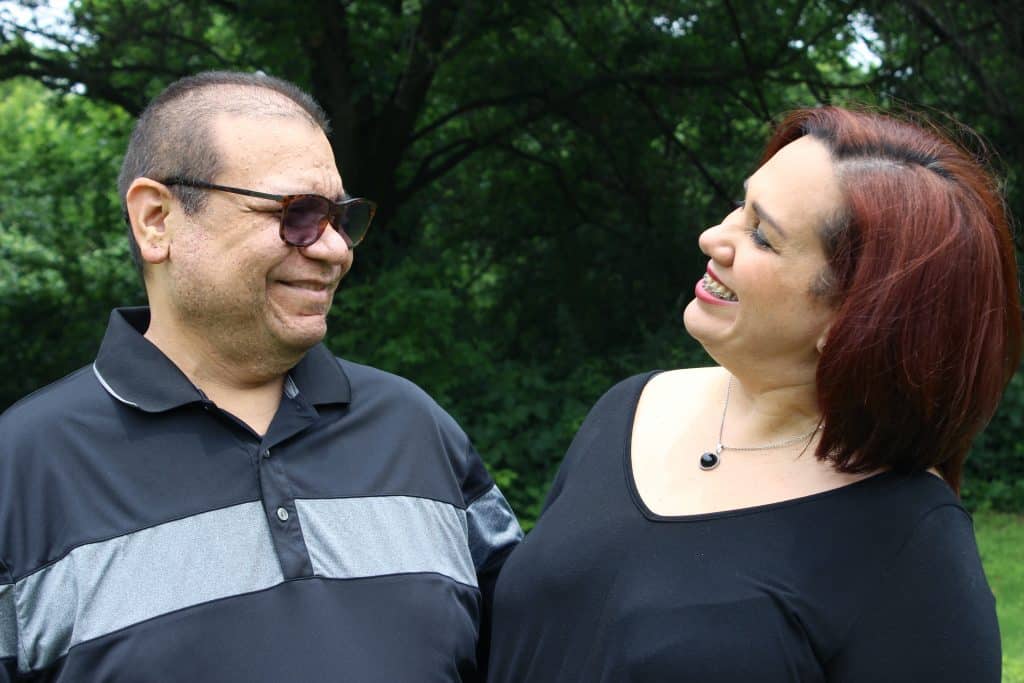 Felipe says, "It's a new start for us. A lot of people don't get a second chance."
A HAPPY ENDING
Husband and wife traveled 2,100 miles from their home in Puerto Rico to Methodist Dallas for the transplant, performed by Dr. Mejia and Richard Dickerman, MD, FACS, surgical director of kidney and pancreas transplant at Methodist Dallas.
Adding a "little pressure" to the moment, Dr. Mejia says he found out how special the date was right before the operation. The entire transplant team was delighted to help the couple get their happy ending.
"We are always happy to help the patient's dream come true, which is to get back to health," he says. "This was just another reason to celebrate."
And Felipe and Lianabel are eager to do just that.
"It's a new start for us," Felipe says. "A lot of people don't get a second chance. I feel grateful."
Since the kidney transplant, the husband and wife have returned home and are well on their way to a complete recovery — just a few weeks before Lianabel's birthday in August.
"I doubt I can top her gift to me, but I'll find something special," Felipe says.