When he caught COVID-19 over the summer, Texas Gov. Greg Abbott got the same treatment as former President Donald Trump. But while monoclonal antibodies aren't just for the rich and powerful, they aren't for everyone either.
With the rise of the Delta variant, monoclonal antibodies are gaining renewed attention as the standard of care for anyone who's infected and especially vulnerable to severe COVID-19.
Demand tripled over the summer at the infusion clinic set up at Methodist Charlton Medical Center, and now demand has outstripped supply so much that the federal government has begun rationing the drugs.
"The uptick has been pretty phenomenal," says Jeena Connor, PharmD, RPh, director of pharmacy services at Methodist Charlton.
So what's all the fuss about, and what purpose do these lab-grown antibodies serve when we already have vaccines that can turn our bodies into antibody factories?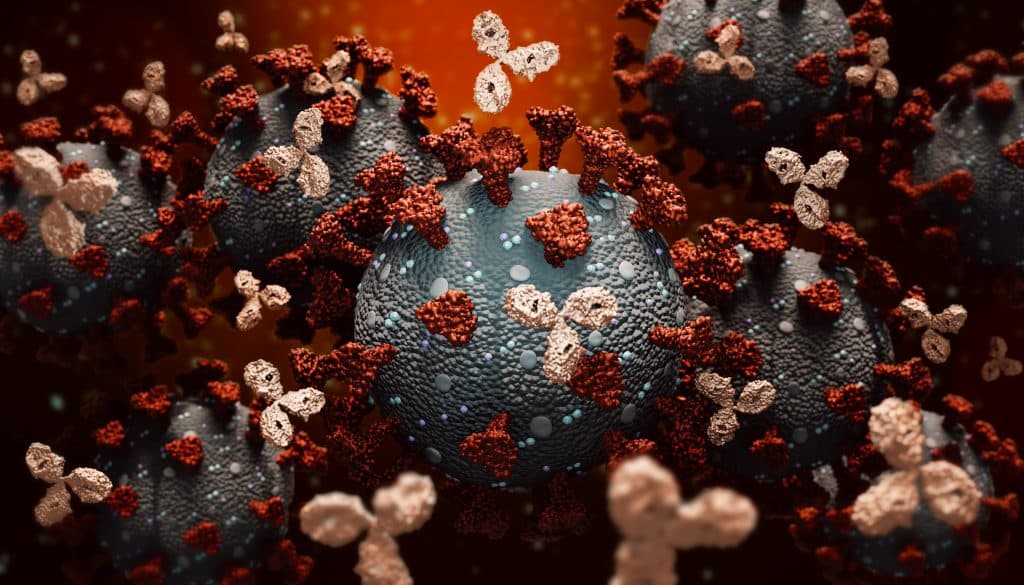 HOW DO THEY WORK?
Think of monoclonal antibodies, MoAbs for short, as a temporary supercharger for your immune system.
Like the antibodies our bodies create naturally, or with help from a vaccine, MoAbs target the coronavirus' spike protein so it can't attach to and enter human cells and make copies of itself.
Essentially, MoAbs stop the spread inside a patient's body, dramatically reducing the "viral load" and making it easier for their body to fight off infection.
The only MoAb that Methodist distributes is a two-drug combo — imdevimab and casirivimab — made by the pharmaceutical company Regeneron. A second drug, sotrovimab, is also available, while the U.S. government reauthorized a third MoAb after a pause to make sure it was effective against the Delta variant.
These drugs are typically delivered intravenously or through multiple injections at infusion centers. At the Methodist Charlton clinic, patients receive the infusion in a modular building just outside the emergency room.
"This area is dedicated solely to providing these infusions so that we can provide the service as efficiently as possible," Connor says. "The infusion only takes about 20 minutes. Then you have to monitor the patient for an hour afterward."
HOW EFFECTIVE ARE THEY?
Clinical trials have shown MoAbs to reduce hospitalizations and deaths from COVID-19 by 70% in high-risk patients. For those who have been exposed to the virus but have yet to test positive, that efficacy rate climbs to 80%.
Those are eye-opening numbers, to be sure, but monoclonal antibodies aren't for just anyone with a COVID-19 infection.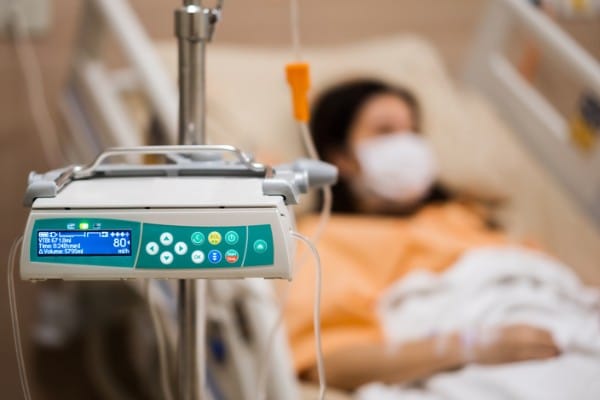 WHO BENEFITS FROM MoABS?
Monoclonal antibodies are meant for patients 12 and older at high risk for severe COVID-19. Here's an example of some of the criteria used to determine who should get MoAb therapy:
Patients 65 or older
Pregnant women
Overweight or obese people, and patients with diabetes
Patients with chronic heart, kidney, or lung diseases
Anyone whose immune system is compromised
What's more, MoAbs have a short window of effectiveness, usually within 10 days of symptom onset. But they are most effective within the first four or five days of infection, so the sooner you contact your doctor, the better. After an infection worsens, they are far less useful.
The FDA has also approved their use for unvaccinated patients who have been exposed to the virus but have yet to exhibit symptoms.
HOW DO I GET THEM?
If you believe you meet the criteria, your first step should be to talk to a doctor to ask about the treatment.
While some infusion centers do accept walk-ins, Methodist Health System requires a doctor to submit an order requesting a specific treatment. That order will then be assessed by a pharmacist who determines whether the patient meets the criteria before an infusion is scheduled.
"Usually it's about a 24- to 48-hour turnaround from the time that that order is written to the time that we have them in the infusion clinic," Connor says.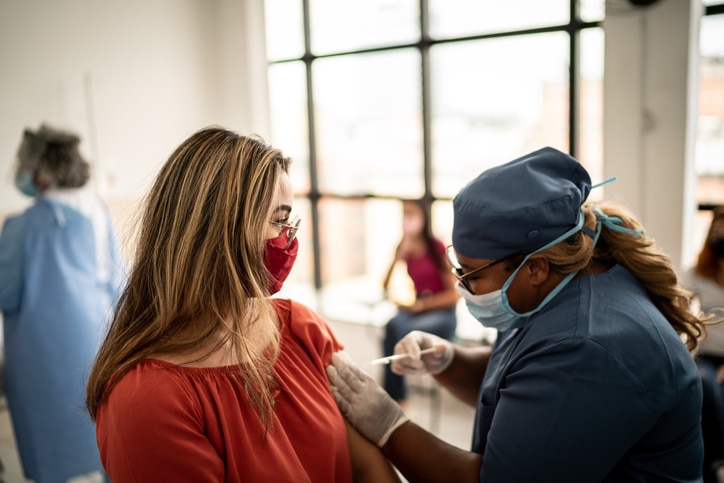 ARE MoABS AS GOOD AS VACCINES?
Make no mistake, monoclonal antibodies are no substitute for the safe and effective vaccines that are readily available to every American.
Each drug serves a unique purpose. Vaccines are designed to prevent you from getting sick or severely ill, while MoAbs help stop a vulnerable patient who's already infected from getting sicker.
Think of a vaccine as a climber's safety harness, while MoAbs are the river at the bottom of the cliff. If you're counting on the river, you're already falling.
"It's two very different things: treatment vs. preventive care," Connor says.
Time and time again, her colleagues hear the same regret from unvaccinated patients who end up sick in the infusion clinic or the hospital.
"They wish they had just gotten the vaccine," Connor says. "And it's unfortunate that this is what it takes for people to understand that the benefit really did outweigh the risk."
Right now, if you're unvaccinated, the risk of catching COVID-19 is sky-high.