While many couples prepare for retirement by downsizing their homes and strategizing their portfolios, Gwen and Mike Rand prioritized their health with his and hers shoulder surgeries at Methodist Richardson Medical Center.
Despite all their planning for an active and adventurous post-retirement lifestyle, the Fort Worth couple felt hampered by one thing: joint pain.
"We knew we had to tackle our health if we wanted to enjoy ourselves like we always dreamed of," Gwen says.
Like his wife, Mike was looking forward to traveling and filling their schedule with all the leisure activities they enjoyed together, from scuba diving and skiing to hiking and biking.
"We met and married in our 40s and immediately started planning our post-retirement lives," he says. "It was without question that our retirement life would include these hobbies."
That commitment — to an active lifestyle, their health, and each other — led them to the office of Adam Hines, MD, orthopedic surgeon on the medical staff at Methodist Richardson.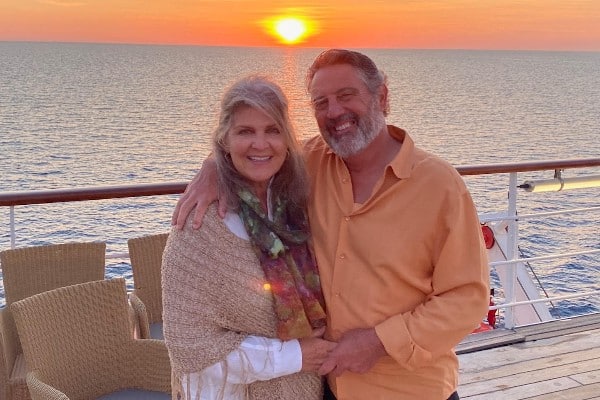 ROTATOR CUFF SURGERY
For Mike, 63, genetics and a lifetime of physically demanding hobbies have led to several surgeries and general aches and pains as he got older. His right shoulder was especially painful
"I caught myself awkwardly using my left hand to support my right arm just to drink coffee because the pain had gotten so bad," Mike says. "Soon after, I made an appointment with my primary care physician who referred me to Dr. Hines."
At his first appointment in 2021, Dr. Hines ordered X-rays and examined Mike's shoulder. When a steroid injection didn't give Mike the relief it should have, Dr. Hines ordered an MRI scan.
"The MRI revealed that Mike was suffering from a very common, but painful, set of issues in his right shoulder," Dr. Hines says. "There was a tear in his rotator cuff, a torn bicep tendon, and several bone spurs. With the combination of these issues, coupled with his level of pain, surgery was his best option."
That fall, Dr. Hines performed minimally invasive, arthroscopic shoulder surgery on Mike.
"With just a few small incisions," Dr. Hines says, "I am able to use a tiny camera, an arthroscope, to see the damage and make the necessary repairs."
Mike was home the same day to begin the recovery process for rotator cuff repair. Six weeks later, he was cleared to drive again.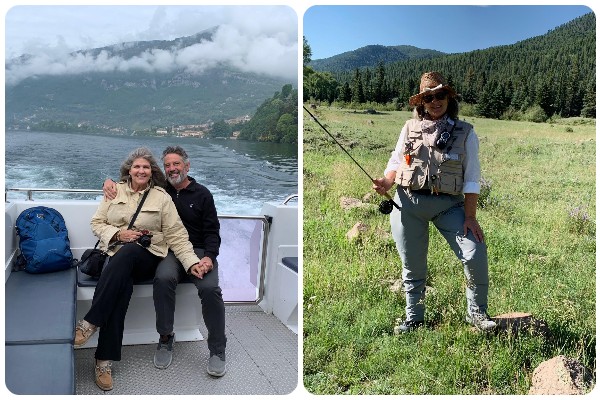 RELIEF FROM WRIST PAIN
For Gwen, 61, years of numbness in the fingers of her right hand had grown more frequent and painful enough that it would wake her up in the middle of the night.
"When the pain was at its worst, I couldn't hold my cell phone higher than my waist," Gwen says. "Dr. Hines diagnosed me with severe carpal tunnel syndrome and a full thickness rotator cuff tear in my right shoulder."
Dr. Hines recommended that she tackle her wrist pain first. That minimally invasive procedure would involve an easier and quicker recovery. Shortly afterward, she had endoscopic carpal tunnel release on both wrists.
"Gwen had mentioned that her left wrist was quickly catching up with the symptoms she was experiencing in her right," Dr. Hines says, "so it made sense to perform this minimally invasive surgery on both hands to give her the best outcome."
Gwen's recovery was quick and without complication, she says. About two months later, just as Mike was finishing his physical therapy for his shoulder recovery, it was Gwen's turn to have arthroscopic shoulder repair surgery.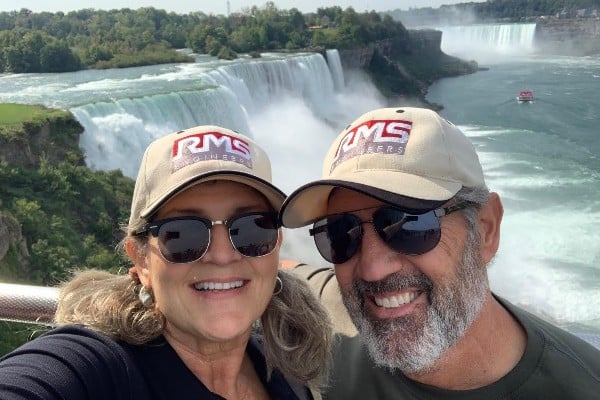 TRAVELING PAIN-FREE 'A BLESSING'
"For us, having the surgeries timed like that was a blessing," Mike says. "We knew what to expect, we had all the recovery equipment ready, and we were already in the rehabilitation mindset."
By the time of their first post-retirement adventure, Mike and Gwen were fully recovered to take a cruise to Italy and Croatia in 2022. Later that year, they took their RV on a five-week road trip back East.
They credit their healthcare team at Methodist Richardson for making those adventures pain-free.
 "Dr. Hines and his team at Methodist Richardson were able to give us the last piece of the puzzle," Gwen says. "We get to make memories without the pain we had before and are so grateful."