Nearly an hour of CPR and a well-trained healthcare team brought Arthur Wells back to life, but it's what his doctor found next that was heart stopping.
"I was shocked to find blockages on both sides of his heart," says Asad Mohmand, MD, interventional cardiologist on the medical staff at Methodist Richardson Medical Center. "It is incredibly rare to have a sudden blockage of all three arteries."
Arthur's heart had stopped shortly after he reached the hospital, and the staff immediately began CPR. He was rushed to the cath lab, where Dr. Mohmand and the cardiac care team got to work.
"I had no idea what was happening with Arthur while we waited," says Sonya, his wife of 35 years. "But as a minister, my faith is absolute, and I knew in that moment praying for God to work a miracle was all we could do."
That's just what they would need because the situation was grave, and the prognosis for a full recovery was poor.
"In my entire career, I've never seen a recovery like Arthur's," Dr. Mohmand says. "It truly is a miracle."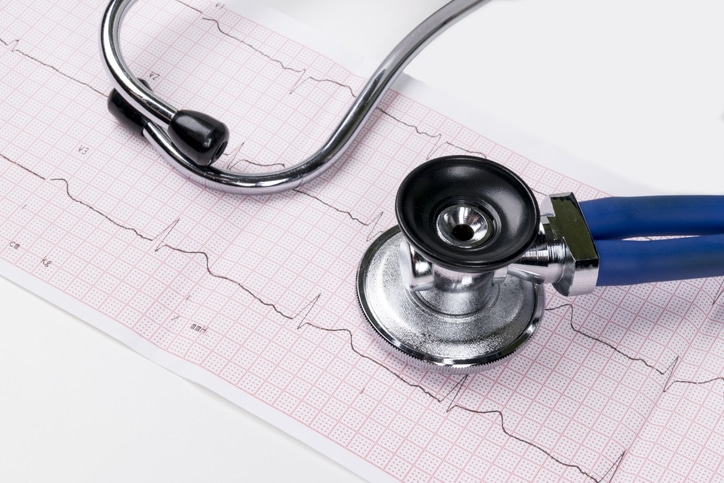 Arthur's EKG indicated he was suffering from the deadliest of heart attacks.
DEADLIEST HEART ATTACK
Arthur Wells had just begun his workday at Boeing when he suffered a heart attack and collapsed two years ago.
"The last thing I remember about that day is walking towards a door and collapsing," Arthur says. "Sonya told me that after she got the call, she and my youngest daughter left home to pick me up thinking my diabetes was acting up and I had simply passed out."
Once at Methodist Richardson, the emergency room staff immediately ran an echocardiogram.
"The EKG revealed he was having the most deadly type of heart attack, called a STEMI," or ST-elevated myocardial infarction, Dr. Mohmand says. "This means there is a total blockage of one of the heart's main supply arteries."
The cath lab staff knew the clock was ticking. To prevent permanent damage to the heart, they had to restore blood flow as quickly as possible.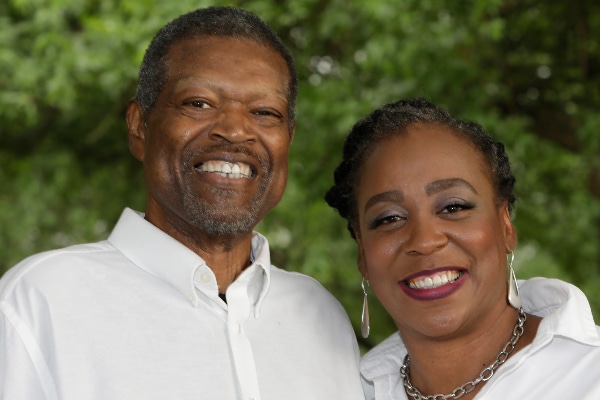 Sonya says she "chose to fight spiritually" for her husband's life.
'SOMETHING WASN'T RIGHT'
As soon as Arthur's heart regained some rhythm from the CPR, Dr. Mohmand went to work opening the blocked arteries. But his heart kept stopping, and a nurse had to continuously perform CPR to keep him alive while Dr. Mohmand used balloons and stents to open the blocked artery.
"Once blood flow was restored, his heart should have started to show improved function, but it wasn't," Dr. Mohmand says.
By this time, CPR had been performed for nearly 50 minutes, and the likelihood of survival was rapidly declining. But Dr. Mohmand wasn't ready to give up.
"Something wasn't right," he says. "I knew I had to keep looking so I checked the coronary arteries on the left side of his heart. They were both completely blocked."
By now, Arthur's heart was very weak. Dr. Mohmand placed the world's smallest heart pump so that the traumatized organ could recover with less stress. This bought the team enough time to open the left side arteries and get his heart stabilized with the help of a temporary pacemaker.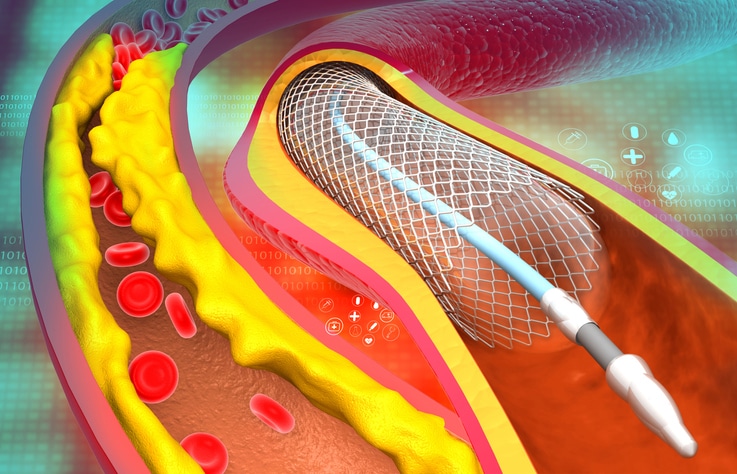 Dr. Mohmand used stents to open three arteries that were blocked.
FINDING STRENGTH IN FAITH
After the procedure, Dr. Mohmand and his team delivered sobering news to Arthur's family in the waiting room.
"They told us that his chances of survival were low, and that if he did live, it was very likely that his brain would be greatly damaged due to the length of time his heart wasn't pumping blood adequately," Sonya says.
Sonya and her daughters broke down in tears but drew strength from their faith and one another.
"The hospital chaplain, my church family, my pastor, my family, and friends all gathered around," Sonya says.
In the days that followed, Sonya took it upon herself to ensure that Arthur was prayed over as much as possible.
"I was never once discouraged," she says, "and I told everyone I spoke to that my husband was not going to die."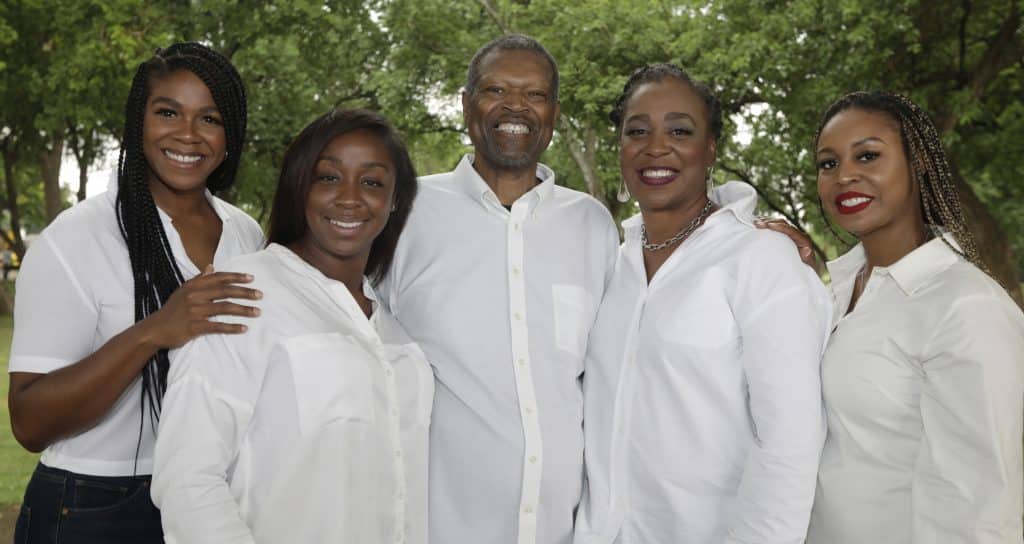 Arthur had his wife, Sonya, and three daughters in his corner.
'I CHOSE TO FIGHT'
Eleven days later Arthur opened his eyes and was able to sit up in his bed. His entire medical team was shocked that Arthur didn't show any signs of brain damage.
"A week after he woke up, he was discharged to a rehab facility to regain his mobility and is now back to work full-time at Boeing," Dr. Mohmand says. "We did everything medically possible for him."
Faith took it from there, says Sonya, who credits her husband's tireless healthcare team but also knows her sleepless nights praying by his side played a role.
"I chose to fight spiritually for my husband's life," she says.