Before his heart bypass surgery, Louisiana native Todd Simmons never used to worry about his health, and the self-proclaimed foodie's once-indulgent diet proved it.
"My doctor always told me all that sausage and salt put me at risk of heart disease," says the 55 -year-old financial adviser from Mansfield. "He was right … and it caught up with me."
When yard work left him gasping for air last fall, Todd underwent an exercise stress test, followed by a cardiac catheterization at Methodist Mansfield Medical Center.
That procedure, performed by Steven Havard, MD, cardiologist on the medical staff at Methodist Mansfield, involved threading diagnostic instruments through a major artery in Todd's groin to his heart to evaluate how well it was working. It revealed that one of Todd's coronary arteries was totally blocked, and three others were clogged 50%, 85%, and 95%.
"Dr. Havard said, 'There is no way we can do stents. You have extensive blockage, and you'll have to have heart surgery,'" Todd recalls. "By that time, I was a complete wreck."

STRESS TEST TO SURGERY
Todd was recovering from the catheterization when he got a visit from Darien Bradford, MD, cardiothoracic surgeon on the medical staff at Methodist Mansfield.
"I was admitted that night," Todd says, "He said, 'We'll be fixing your heart Monday morning. It was less than a week from stress test to heart surgery."
There was no history of heart disease in his family, and the only surgeries he had experienced were a tonsillectomy and a knee repair. He was scared, but he felt at peace after praying via Facebook Live with a class he teaches at church.
"Looking back," he says, "I was in a lot worse shape than I realized."
Todd says he's grateful for the care he received in the cardiac intensive care unit at Methodist Mansfield.
"I couldn't have been in a better place," he says. "The nursing care was 5-star, A-plus, 100%. They were fantastic, every single one of them."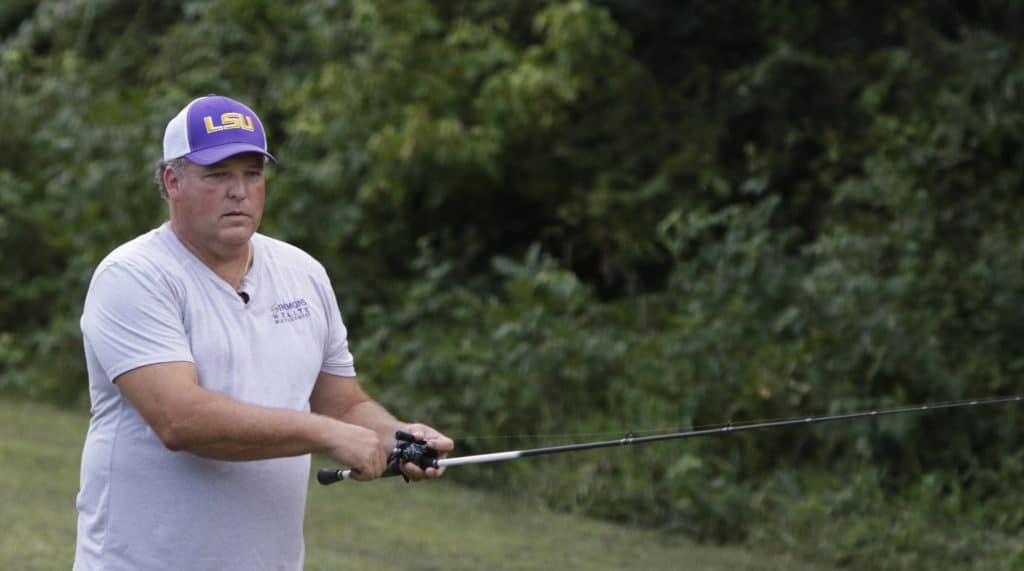 HEART BYPASS 'OFF-PUMP'
Todd would need multiple bypasses, a procedure in which the surgeon uses vein segments from a patient's legs or chest to graft a blood "detour" around arterial blockages.
Surgeons often use a heart-lung bypass machine to circulate blood and oxygen, but Dr. Bradford prefers to perform operations "off pump," so the patient's heart beats on its own.
"We are restoring blood flow to that part of the heart immediately as opposed to a delay in giving blood flow if and when you are on a bypass machine," Dr. Bradford says.
It's technically more challenging, Dr. Bradford says, but it's better for most patients, including some sicker people who might not be able to tolerate the bypass machine.
CHANGING HIS LIFESTYLE
Any bypass, whether off-pump or not, takes a toll on the body because the surgical team must open the sternum to reach the heart. After surgery, patients need rehabilitation therapy to regain stamina for everyday tasks.
But Todd began walking the hall with a nurse on the second day after surgery. His heart rate was constantly monitored via sensors connected wirelessly to the nurses' station. He went home on Saturday and continued to build his stamina through walking and physical therapy.
Before surgery, Todd's most strenuous activities were mowing the lawn, playing a little golf, and strolling around the neighborhood with his wife.
Now he's running on a treadmill and lifting weights in a gym three days a week and walking other days because regular exercise is key to preventing and managing heart disease.
But Todd's biggest lifestyle change was his diet, which now centers on fruit, vegetables, fish, and skinless chicken breast, and minimizes salt, fat, and red meat.
"If you are eating bad stuff, it can kill you," he says. "Now I feel better than I have in a long, long time."