When concerns about catching COVID-19 encourage people to stay physically distant, that's healthy. When those fears drive sick people away from hospitals during emergencies, it could be dangerous.
Jeff Butterfield, MD, medical director of the emergency department at Methodist Charlton Medical Center, has a message for the latter group: our emergency rooms are safe.
"Under no circumstance should you avoid emergency rooms or wait until the day after to see a doctor if you feel that your symptoms are serious," Dr. Butterfield says. "We are seeing fewer patients right now with various medical complaints and it's worrisome."
The numbers are downright scary.  A recent survey by the National Association of Emergency Medical Technicians of more than 860 Emergency Medical Services agencies across the U.S. shows a dramatic decrease in calls for heart attacks and strokes in April.
"This can lead to medical complications that could have otherwise been avoided or minimized."
Feel confident seeking emergency medical care
Stephen Love, president of the Dallas-Fort Worth Hospital Council, assures it is safe to seek emergency medical care right now.
"We are quite concerned that, locally and nationwide, people are afraid to call 911. Hospitals and their emergency rooms focus constantly on infection control. Make the call though. We are here to serve you and provide safe, medical diagnoses and treatment," Love says.
If you have a medical emergency, whether it is related or unrelated to COVID-19 emergencies, you should call 911 and go to the emergency room. This can include, among other things:
Choking
COVID-19 related emergencies
Difficulty breathing
Persistent severe vomiting or diarrhea
Coughing or throwing up blood
Passing out or fainting
Cardiac arrest or stopped breathing
Severe chest pain or pressure
Sudden weakness on one side of the body
Broken bones, especially if pushing through the skin
Deep wounds
Heavy bleeding
Severe burns
Severe allergic reaction with swelling and trouble breathing
Accidental poisoning or overdose
Electrical shock
Head injury with fainting or confusion
Neck or spine injury with a loss of feeling or movement
Suicidal ideation and intentions
Seizures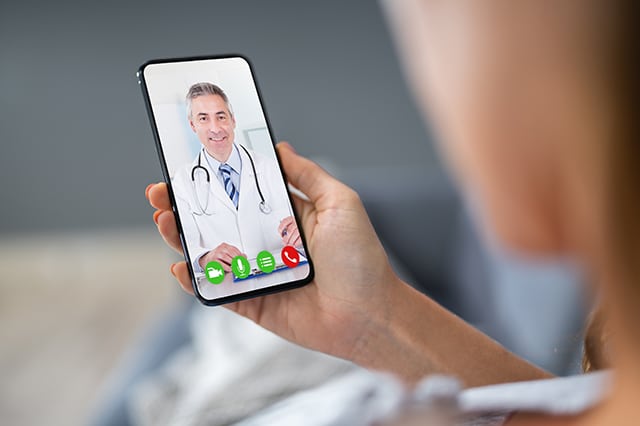 Don't ignore underlying conditions
Dr. Butterfield has another concern, and it goes far beyond the emergency room he oversees. He worries patients who need regular medical attention are too afraid to see a doctor right now.
"Patients may be risking progression of their underlying medical conditions if they don't seek treatment when they develop concerning symptoms," Dr. Butterfield says.
Dr. Butterfield explains patients can also take advantage of telehealth options like Methodist Now to see a physician without leaving home for non-emergencies.