The family of a Waxahachie teen who survived a fiery crash in rural Ellis County credits his survival to a decision to drive him 40 miles north to Methodist Dallas Medical Center for an eventual lung bypass using the hospital's new ECMO machine.
"I thank God over and over and over again for bringing us to this hospital," says Garrett Blackmon's mother, Leslie. "Before that night, I had never stepped foot in Methodist."
Paramedics recognized that Garrett needed a Level I Trauma Center, and Methodist Dallas was the closest option.
What they could not know was that his damaged lungs needed special equipment to do the job that they could not — and that just a month earlier Methodist Dallas had received that ECMO machine, short for extracorporeal membrane oxygenation.
"I don't remember much from that night," Garrett says, "but I'll never forget what everyone did for me. I wouldn't be here if not for them."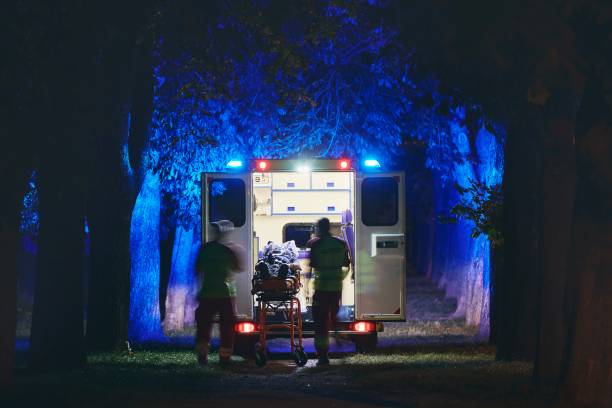 NIGHT OF THE CRASH
Called to the crash scene the night of May 12, Leslie arrived moments before paramedics got there and found her son lying in the road unconscious. Garrett had been ejected when his pickup flipped over and was struggling to breathe, his head resting in a friend's lap.
"It was just a parent's worst nightmare," Leslie says. "I didn't know what to do, but the paramedics did. That was when I asked, 'Where are you taking him?'"
Their answer: Methodist Dallas, the comprehensive trauma center that was closest to that dark stretch of road a few miles west of Waxahachie. It's one of only 20 Level I Trauma Centers in Texas and seven in Dallas-Fort Worth.
That decision would be life-saving, but Leslie wasn't so sure at the time. A drive to Dallas seemed like an eternity when every minute was precious.
"I'm sure the look that I gave the paramedic was like 'Why are you taking him there?'" she recalls. "We've lived in Waxahachie for 15 years. Why can't we just take him there?"
When her husband, Brent, joined his family in the Methodist Dallas ICU, it was clear to the retired firefighter that his son was facing long odds. All he could do was put his faith in the nurses and doctors bustling around Garrett.
"At that moment, I was just thinking to myself, how am I going to tell Leslie that he's not going to make it?" Brent recalls. "He's not going to live through this."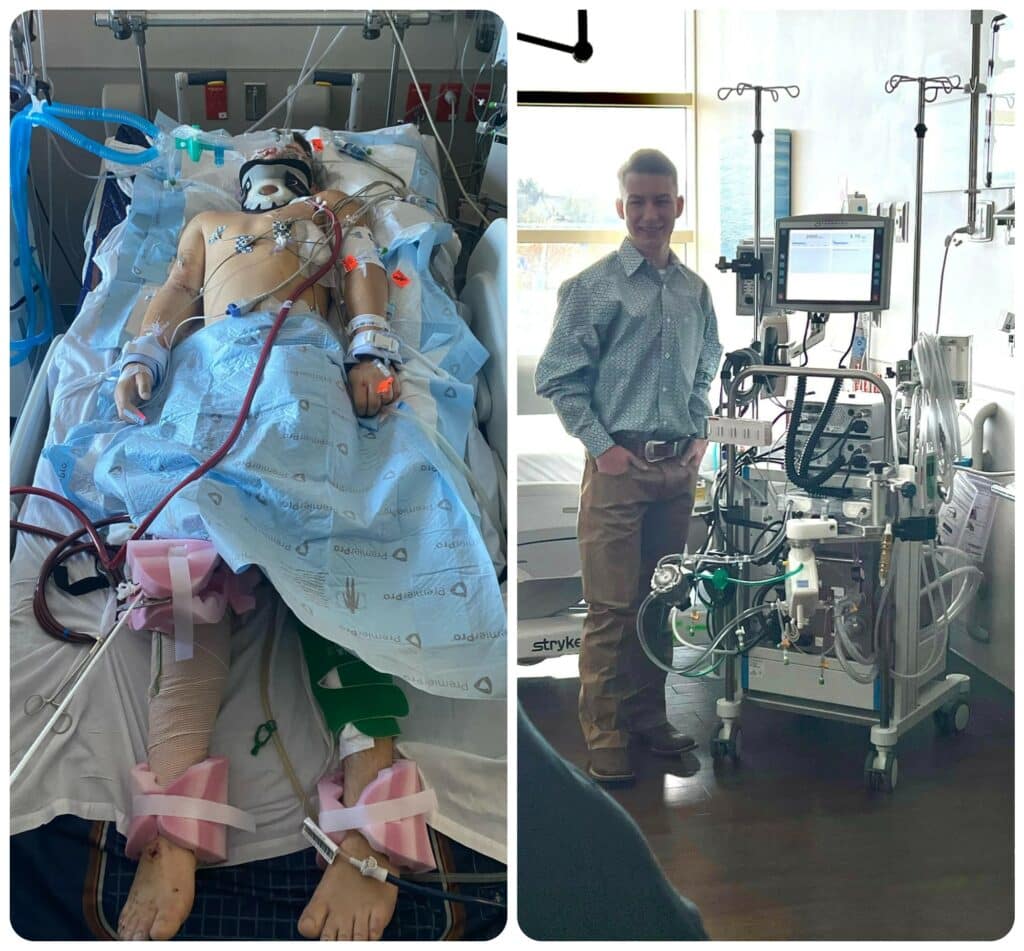 TURNING TO ECMO
One of those doctors was David Mason, MD, thoracic surgeon on the medical staff at Methodist Dallas. His team placed Garrett on a ventilator to raise his blood-oxygen levels, but his lungs were badly bruised and would need additional help.
"His lungs were not functioning adequately, despite being on a ventilator and on 100% oxygen," Dr. Mason says. "ECMO provides time for the body to recover and the lungs to recover."
The surgeon explained what Garrett needed to his anxious parents. ECMO would do what his lungs were unable to do by first scrubbing the carbon dioxide from his blood, passing it through the machine to oxygenate it again, and then returning it to his body.
Two types of patients benefit from this life-saving treatment: cardiac patients whose hearts are not beating adequately, and those in need of respiratory support, like Garrett.
"Of course, I had never heard of ECMO before," Leslie says. "But Dr. Mason said, 'This is our last hope.'"
That was all the Blackmons needed to hear.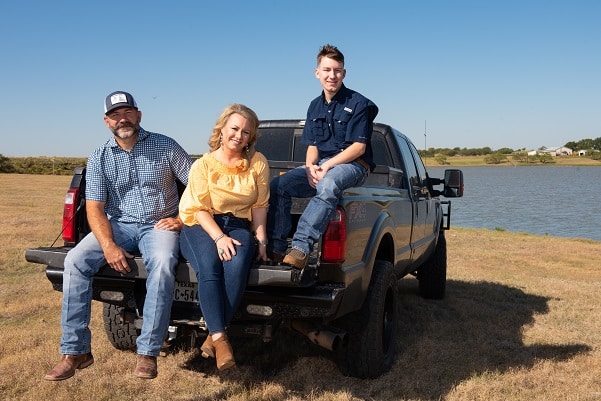 'NOT A SOLO ACT'
Garrett was hooked up to the machine for 17 days, all under the watchful eye of the ICU team and a dedicated ECMO support team.
"There are many different people who are involved in the care of these patients," Dr. Mason says. "It's certainly not a solo act."
Leslie echoed that sentiment, and while there were many ups and downs during those two weeks, she knew Garrett was in good hands through it all.
"I never left the hospital. And you become so attached to these people because they're just angels," she says. "This was the absolute worst experience of my life. But in turn, it was one of the most amazing experiences because of the people that took care of us."
When Garrett's lungs had healed sufficiently, he was removed from ECMO and underwent a tracheostomy on Memorial Day 2022 to make a breathing tube more comfortable.
"We knew that would be his turning point, when he would start waking up," Leslie says.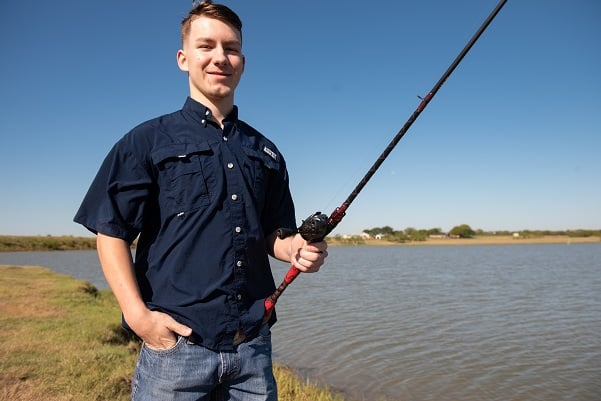 BACK ON HIS FEET
Garrett did wake up, but there were several more steps to come in his recovery: from an MRI to determine the damage from a skull fracture to repairing his broken leg and torn ACL/MCL.
After more than a month in the ICU, Garrett was well enough to be discharged to continue his rehabilitation. On June 15, he left Methodist Dallas through the same emergency room doors that paramedics had rushed him through on May 12.
Two months later, on July 25, he walked out of rehab on his way home to Waxahachie, where he continued physical therapy sessions and celebrated his 19th birthday in September.
"I know how bad off he was, and to see how well he's doing right now, it's nothing short of a miracle," Leslie says. "The staff at Methodist Dallas will always, always, always hold a huge place in my heart."