For Marcus Hawkins, a close call with COVID-19 began with a stuffy nose he dismissed as run-of-the-mill allergies.
"It usually just goes away after a day or two," he says. "This got worse."
In a matter of hours overnight, Marcus lost his sense of taste and couldn't catch his breath.
"I was short of breath and barely could walk," the 39-year-old said, describing the tell-tale symptoms of the coronavirus. "I had a fever of 103.6 for three days in a row."
His godmother wasted no time calling an ambulance to take him to Methodist Dallas Medical Center.
Experimental drug trial
It was the right call, especially considering Methodist Dallas was one of only a handful of hospitals in the state at the time testing an experimental antiviral drug that health officials say could become the "standard of care" for COVID-19.
Remdesivir, an intravenous medication once used to treat Ebola, has yet to be approved by the Food and Drug Administration (FDA), but hospitals across the country now have the green light to use it for COVID-19 patients when nothing else seems to work.
"We have seen some extremely encouraging results where people on the verge of death were able to recover and leave the hospital," says Parvez Mantry, MD, AGAF, FAASLD, CPE, executive medical director of the Methodist Health System Clinical Research Institute.
Marcus fit that bill. He was in bad shape when he arrived at the hospital in mid-April, says his doctor Lauren Hoffman, MD, internal medicine specialist on the medical staff at Methodist Dallas.
"He was one of the patients I was most worried about," Dr. Hoffman says. "He was sicker than you would have expected for someone with no medical problems."
After a week in the hospital, Marcus says he went from bad to worse, hardly able to speak and breathe at the same time. Dr. Hoffman says Marcus was often "teetering on the edge" of needing a machine to breathe for him.
On the 10th day of his stay, Remdesivir became available, and the medical staff quickly identified him as a prime candidate because he wasn't improving.
"We needed to try anything," Dr. Hoffman says.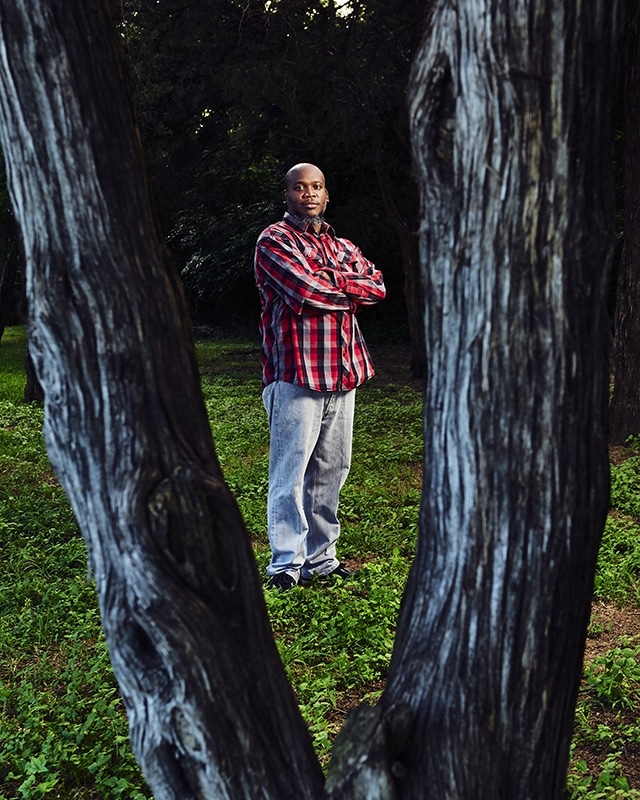 Marcus credits his recovery to his faith and to the team at Methodist Dallas.
How the drug fights COVID-19
Like Tamiflu and other antivirals, Remdesivir works better the sooner patients get it, Dr. Mantry says. That's because it stops viral replication in its tracks by interfering with an enzyme that the coronavirus needs to multiply and invade more cells in the body.
A day after Marcus received the drug through his IV, his fever had broken, and he was back on his feet with a healthier blood oxygen level.
"My breathing got better, and they were able to turn my oxygen down," he says.
Four days after he got the drug, Marcus was discharged, a startling recovery that Dr. Hoffman says far exceeded her expectations.
"In my experience, Remdesivir helps people recover more quickly from COVID-19," says Dr. Hoffman, who's treated about 15 COVID-19 patients with the drug.
The antiviral is now available at all Methodist Health System hospitals.
A humbling experience
That's welcome news to Dr. Hoffman, who described her three-week rotation in the COVID-19 unit as a humbling experience.
"It's really a scary disease," she says. "Patients can go from feeling comfortable and speaking normally to needing the ICU within minutes. There's a lot of unexpected with COVID-19."
That includes Marcus' case, she says, because "you're always expecting the worst."
Two months after his release from Methodist Dallas, Marcus is still regaining his strength.
"I lost a lot of weight," he says. "I just take everything one day at a time."
Marcus credits his recovery to the team at Methodist Dallas, to his faith in God, and to his good health before his infection.
"Take care of your body and take care of your lungs," he says. "Being healthy helped my body fight off the virus."
For Dr. Hoffman, it's reassuring to have a treatment like Remdesivir to combat a virus that so stubbornly defies expectations.
"It gives me hope," she says.