The COVID-19 pandemic has taken innumerable lives, but Tonya Dawson believes it saved hers — thanks to a timely colorectal cancer diagnosis.
Tonya's COVID-19 infection was discovered in December 2020 when she passed out climbing the stairs on her first day of work at a new job.
"Not the first impression I was hoping for," Tonya jokes. "I went home and a few days later my husband, Craig, and I both tested positive for COVID-19."
The couple quarantined at their Cedar Hill home, celebrating a virtual Christmas holiday with their children and grandchildren and preparing to "get back to work and life soon." But life had other plans.
The day after Christmas, Tonya told her husband she couldn't breathe so they headed to Methodist Mansfield Medical Center.
"I remember sticking my head out the window just so that I could breathe easier," Tonya says. "I figured I would be given a breathing treatment and then sent home."
DANGEROUSLY ILL
The emergency department at Methodist Mansfield quickly admitted Tonya after tests revealed that her blood oxygen level was dangerously low.
"I was very near the threshold of having to be put on a ventilator," she says. "They kept an oxygen mask on me 24/7."
Tonya also had anemia and need a transfusion because she didn't have enough red blood cells to carry that oxygen through her body.
Eight days later, Tonya had recovered enough to be released from the hospital with supplemental oxygen, but the mystery about her lingering anemia remained unsolved.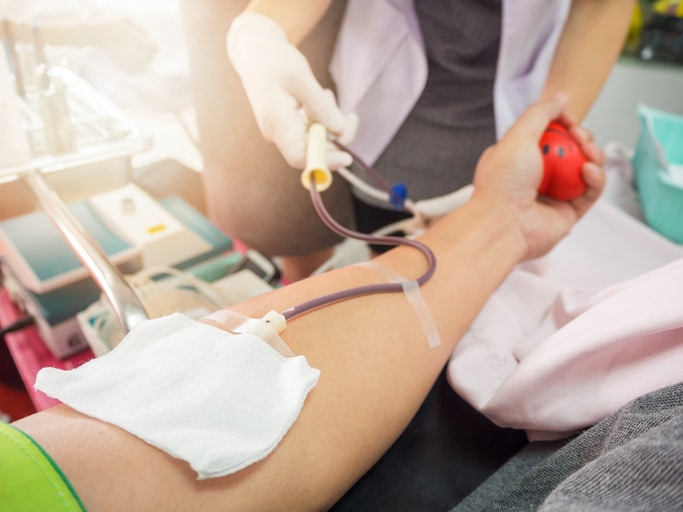 MYSTERY ANEMIA
In the weeks that followed, Tonya was dedicated to regaining her lung capacity and energy level, doing everything she could, but she still struggled with shortness of breath and fatigue.
Blood work revealed that Tonya was once again anemic. But why?
"When there isn't an immediately obvious cause for anemia, a colonoscopy is almost always the next step in the diagnostic process," says Christopher Dwyer, MD, colorectal surgeon on the medical staff at Methodist Mansfield.
On March 31, 2021, Tonya underwent a colonoscopy that revealed a mass that appeared to be cancerous. Pathology reports would later confirm those suspicions.
"I was shocked and devastated," Tonya says. "I kept wondering how I could possibly have colon cancer without having experienced any noticeable symptoms."
CREATING A PLAN
Dr. Dwyer met with Tonya and Craig to discuss her diagnosis and the surgery she would need to remove the mass.
"I explained to Tonya that her anemia was due to the fact that the mass in her colon was constantly bleeding," Dr. Dwyer says. "She hadn't noticed any blood in her stools because the mass was located at the beginning of her colon, and the blood was being absorbed before it made it into her stools."
On April 20, 2021, Dr. Dwyer used the da Vinci surgical system to perform a robotic-assisted surgery to remove nine inches of Tonya's colon where a baseball-sized mass had grown.
Because her cancer had advanced to Stage IIIB, he also removed 27 lymph nodes in the same area.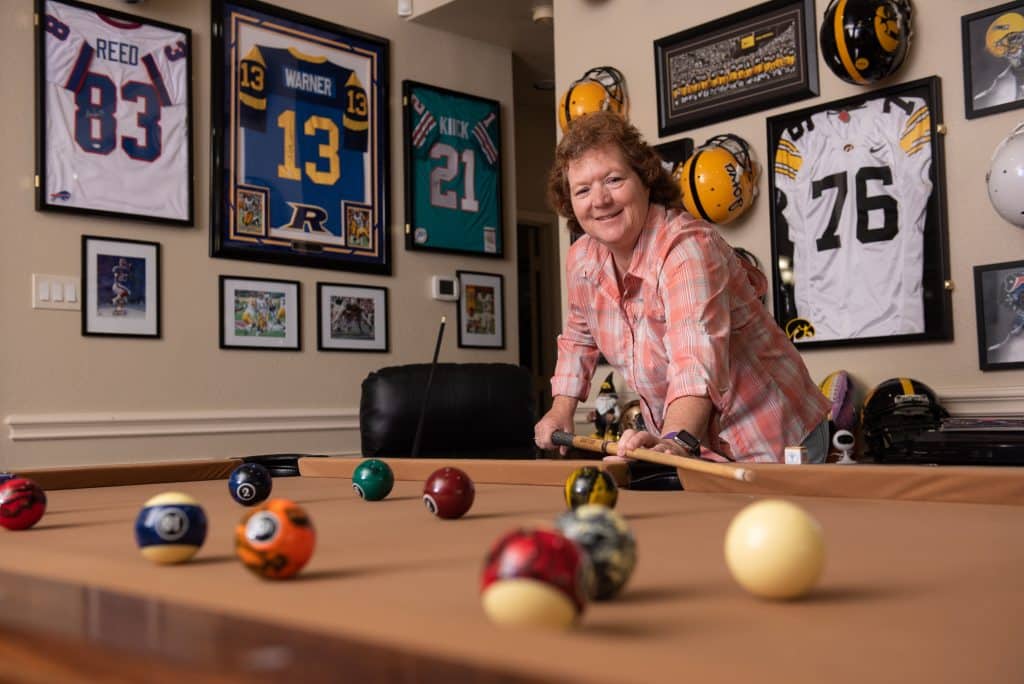 TEAM OF DOCTORS
A month later, Dr. Dwyer expanded Tonya's team of doctors when he referred her to Sarju Waghela, DO, hematologist/oncologist on the medical staff at Methodist Mansfield to strategize the next phase of her treatment plan: chemotherapy.
"Due to the stage of Tonya's colon cancer she needed chemotherapy," says Dr. Waghela. "I created a six-month — one week on, one week off — chemo regimen for her. Tonya was the ideal cancer patient, positive, determined, kind-hearted, and that mentality really aided her through her treatment."
On April 1, 2022, five months after her last chemo treatment, Tonya was officially declared cancer-free.
"I teased Dr. Waghela that this better not be an April Fool's joke," Tonya says. "She laughed and assured me it was not."
Tonya is now in the surveillance phase, where her doctors will run scans and tests every few months until she reaches the fifth year of remission. Tonya is putting that time to good use, spreading awareness about colon cancer.
"I am a passionate advocate of colonoscopies these days," Tonya says. "I look for opportunities to share my story and encourage people to get a colonoscopy."
To this day, Tonya is convinced that had she not caught COVID-19 when she did, her cancer would have gone undetected until it was too late.
"Getting COVID-19 was the only reason my cancer was caught," she says. "I was lucky; now, I want to pay it forward."