Testing for the coronavirus is a cornerstone in the fight against the COVID-19 pandemic.
It can tell us whether we're at risk of spreading infection and if we need to stay in self-quarantine. What's more, these tests help inform other important medical decisions.
With all that's at stake, the importance of COVID-19 testing can't be overstated, says Karen Roush, MD, vice-chair of pathology for Methodist Health System.
But not all tests detect the virus the same way or even give us the same information, Dr. Roush says.
Certain COVID-19 tests are used to diagnose if an infection is present, while others only tell us if you've ever had the coronavirus. Some tests are more sensitive than others and can detect a lower viral load.
Ultimately, Dr. Roush says, if you're uncertain about getting tested, it comes down to your risk and whether you have any symptoms.
"If you have no symptoms and don't have a history of exposure, the usefulness of being tested is low and I don't recommend it unless a negative test is required for travel or surgery, for example."
As always, you should talk to your physician about specific health concerns.

ANTIGEN TESTS
Antigen tests are diagnostic tests used to detect a specific, identifying protein found on a viral particle, and they're performed with a swab to the nose or the nasopharynx, the upper part of the throat behind the nose.
"Antigen tests are rapid almost by definition in that they take under an hour for even the slowest, commercially available test," Dr. Roush says. "It provides a result quickly, typically before the patient has left the testing site."
But they're less sensitive than molecular tests, meaning they may not detect lower levels of the virus.
"This is a good COVID-19 test for patients who are symptomatic," Dr. Roush says. "After symptom onset, the earlier you can get tested, the better because that's when the highest viral load is found."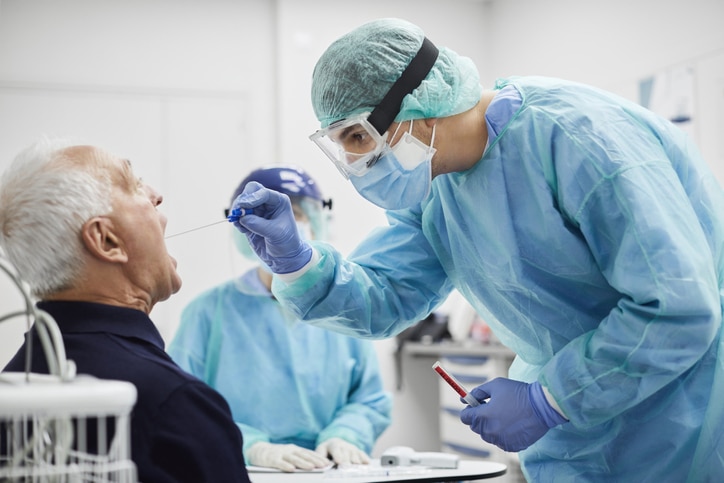 MOLECULAR TESTS
Molecular tests are another type of test used to diagnose an active infection. They work by detecting the genetic material of the virus and tend to be the most reliable.
"The gold standard is a molecular test called reverse transcriptase polymerase chain reaction tests, or rtPCR tests for short," Dr. Roush says. "This test is the right choice for anyone who knows they've been exposed but has shown no symptoms yet and testing is required."
Molecular tests also require a nasal swab sample. But results may take several hours or even days to return, depending on the lab and wait times.
"Molecular tests do have a rapid counterpart, but the general thought is that the gold standard PCR tests, which may take longer, are more likely to be accurate at low levels of virus," Dr. Roush says.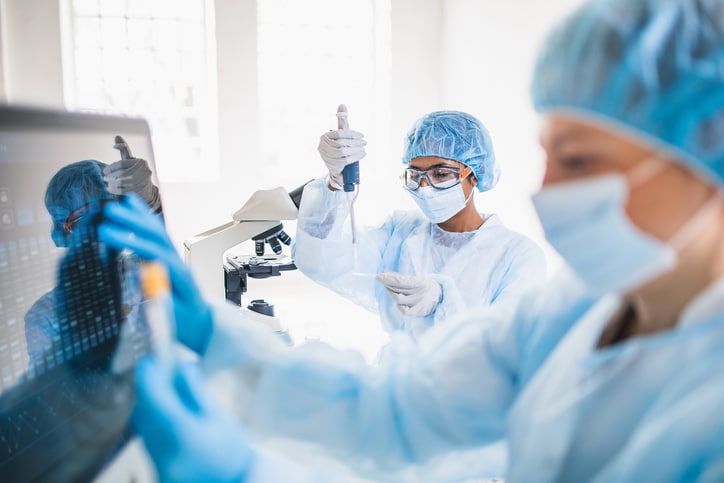 ANTIBODY TESTS
As the name suggests, antibody tests rely on the detection of antibodies made by your immune system to fight the coronavirus. And because antibodies can remain in your blood for several months or more after you recover from COVID-19, this test won't be able to reveal if the infection is still there.
"These tests leave footprints of where the virus has been, but there is no reliable way to tell if an infection is current or past," Dr. Roush says.
With antibody tests, it's especially important not to get tested too soon. According to the Mayo Clinic, it can take your body two to three weeks to produce enough antibodies to show up in a test.
Barring a backlog of tests, antibody tests work quickly, like antigen tests, with results possibly returning the same day or in the next one to two days.
If you think you may have had COVID-19 in the past, this test would be a way to confirm your suspicions, Dr. Roush says.
"This test, in combination with symptoms and time of exposure, may help in diagnosis, but it should never be used as a standalone test for diagnosis."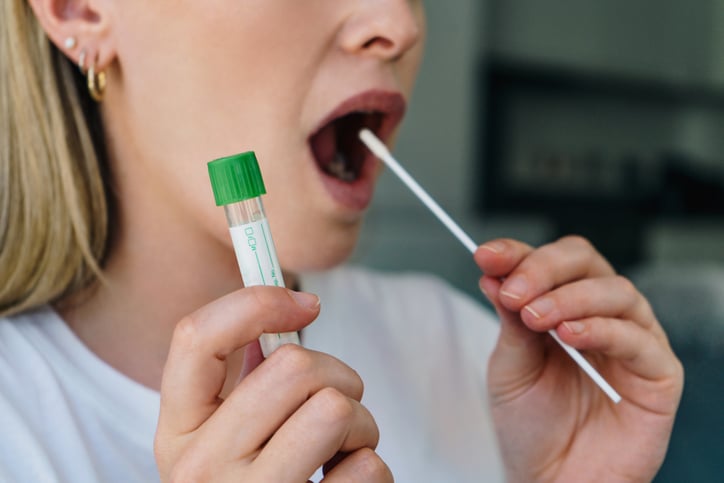 ACCURATE RESULTS
False results, both positive and negative, can occur with any test, Dr. Roush says, but should be minimal if the test is well designed and handled carefully
The timing of the test can also affect the accuracy of your COVID-19 test results. If the virus hasn't yet built up to detectable levels, nasal swabs or saliva samples may not accurately reflect what's happening inside your body, Dr. Roush says. And taking blood samples also has limits because the virus that causes COVID-19 is rarely found in the blood.
One study reports that the risk of false-negative test results varies depending on how many days have passed since coming into contact with the coronavirus. It showed the probability of a false negative tends to be higher within the first four days of the infection.
"If you don't have symptoms but have been exposed, the ideal time to be tested is seven days after the exposure and no earlier than five days," Dr. Roush says.
QUIZ: 8 common questions (and answers) about COVID-19 vaccines.