For Kelli and Jason Taylor, the decision to go through weight-loss surgery together was less about improving their own quality of life and more about something even nearer and dearer to the Arlington couple.  
"This was about having a better life for our children," Kelli says of their three sons, Connor, Caden, and Cillian, born in 2014, 2016, and 2017.  
Now, more than two years after their gastric bypass procedures at Methodist Mansfield Medical Center, the Taylors feel triumphant — having lost almost 250 pounds combined and no longer struggling with the other health issues that obesity had caused.  
Both Jason and Kelli credit their success to teamwork, setting goals, and celebrating each other's milestones.  
"For married couples, I highly recommend doing it together," Jason says.  
The couple's doctor, Andrew Standerwick, MD, bariatric surgeon on the medical staff at Methodist Mansfield, also vouches for the benefits of couples taking on weight-loss surgery together.  
"It promotes success because they're keeping each other accountable," he says. "They're kind of coaches and partners with each other."  
ON A DANGEROUS PATH
At age 35, Jason was pushing 400 pounds and stuck on a diet-and-exercise weight-loss yo-yo. He couldn't get out of bed without his feet and ankles hurting and needed arthritis medication for the pain.  
The last straw came when he worried he wouldn't be able to run with Connor when the boy took off his bicycle's training wheels.  
With a family history of diabetes and high blood pressure, Jason knew he was heading down a dangerous path, so he was referred to Dr. Standerwick.  
Kelli had been on a similar trajectory, despite some success cutting pounds. Her weight ballooned to 284 between pregnancies as she coped with polycystic ovary syndrome (PCOS), a hormonal disorder that raised her risk of diabetes and heart disease.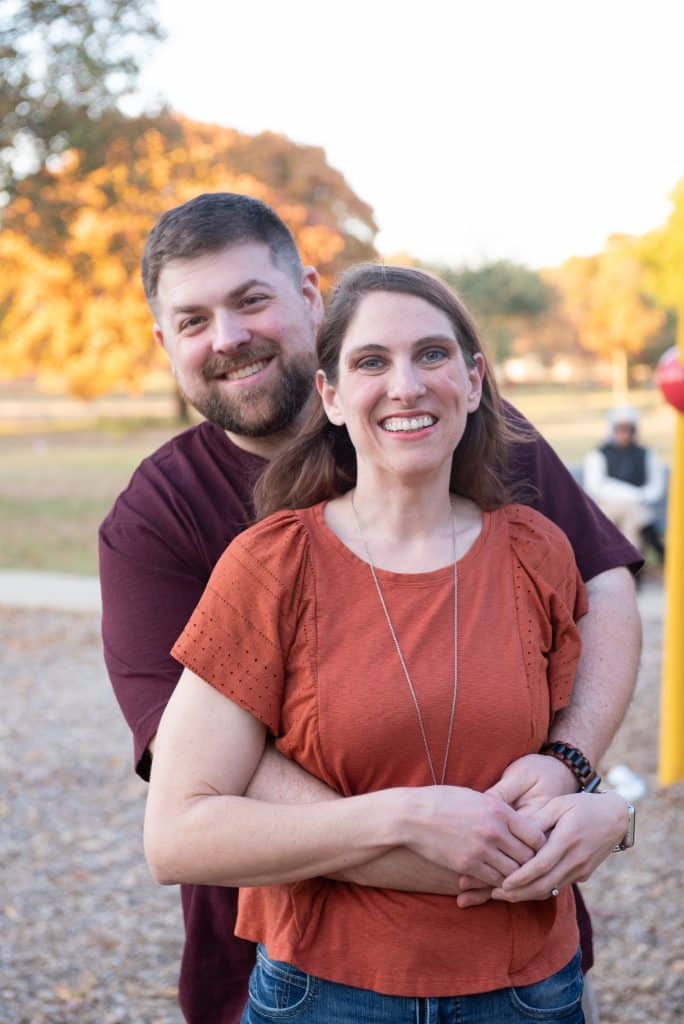 TEAMWORK MADE DREAM WORK
A month after Jason's consultation, Kelli had one too, and Dr. Standerwick saw both of them as strong candidates for gastric bypass.   
The procedure, the second-most common type of weight-loss surgery, involves creating a pouch about the size of an egg at the top of the stomach and connecting it to the small intestine. Food goes into the pouch, then into the small intestine, bypassing the larger part of the stomach.
After deciding surgery was their best option, the couple chose to have their procedures close together so they could encourage each other. Jason had his surgery in October 2019, and Kelli had hers that December.  
"Doing it together, we knew we would both have to adopt the dietary habits together, and that would force us to stay on track as a team," says Jason, who works in information technology.  
Kelli agrees that having a partner to "go through the milestones with" has been a major source of support.  
"You have to completely change your life," says Kelli, who worked as a certified nursing assistant and later as a medical assistant before becoming a stay-at-home mother. "It gives you a completely new way of thinking about food, how you eat, how you drink. If you don't go into it looking at it differently, you are going to fail."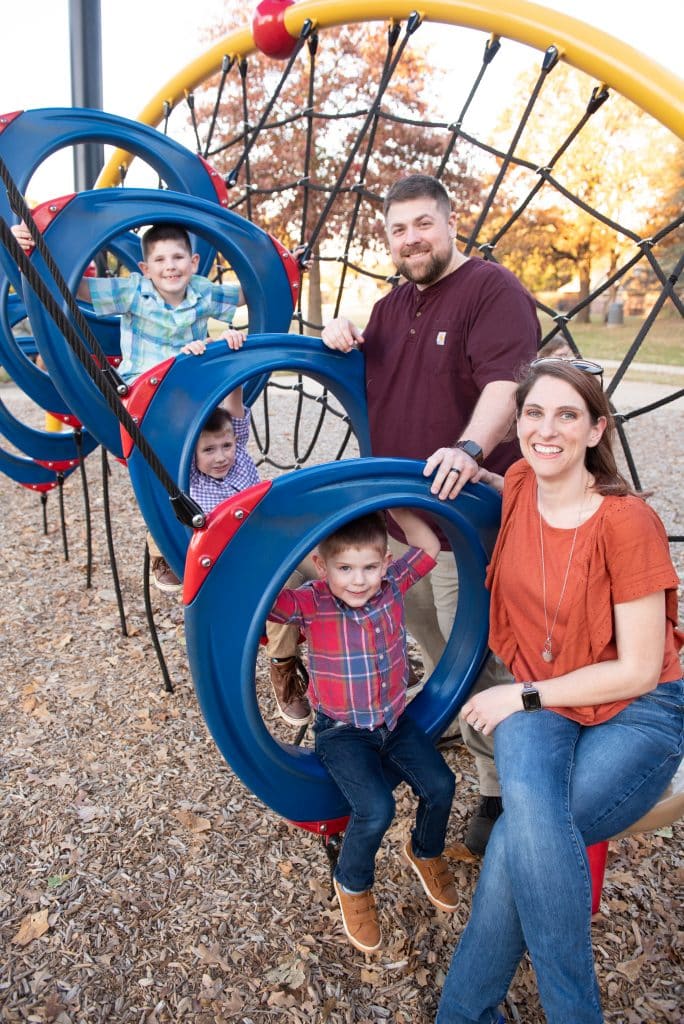 HELPINGS THEIR SONS, TOO 
Each day, the Taylors make consuming 60 grams of protein their top priority. Jason, who calls himself a "stress eater," says working remotely during the pandemic hasn't been ideal, but he's doing his best to stick to their diet.
The couple is helping their sons build healthy eating habits. Cillian, their youngest, has a congenital heart defect and doctors told his parents from the start to watch his diet. He's had two open-heart surgeries — the first when he was 13 days old, the second in August 2021. 
Dr. Standerwick considers the Taylors the perfect example of a weight-loss surgery victory. 
 "You can't give credit to just the surgery for the success they've had," he says. "In fact, the majority of the credit goes to the hard work they've been putting in with each other to lose the weight."
CARE THAT'S ACCREDITED
Methodist Mansfield was certified in August 2020 as a Comprehensive Bariatric Surgery Center by the American College of Surgeons, the culmination of years of work by the hospital's staff, Dr. Standerwick says. 
"Methodist Mansfield has been working hard for the last six or seven years on building up a bariatric program," Dr. Standerwick says. "With all our hard work, we can take care of just about any bariatric surgery patient at our facility." 
 In addition to bariatric surgeries and post-op care, the hospital has two dietitians who provide counseling to weight-loss surgery patients, as well as a support group for patients who need it.