Lynda Russell says she and her other siblings learned a painful but valuable lesson from their sister Debbie Roy: An annual colorectal cancer screening can be lifesaving, especially when there's a family history of the disease.
"I can honestly say that Debbie saved our lives," the 59-year-old DeSoto resident says. "We have family members who got polyps regularly, so I knew I should have gotten screened. But I put it off because I felt so healthy."
Lynda's battle with colon cancer came last summer after her oldest sister learned that she had late-stage colon cancer. Doctors found polyps in Lynda's colon, and she was treated at Methodist Dallas Medical Center.
Lynda says that standard of care certainly made a difference for her surgery to remove lymph nodes and part of her colon.
"The doctors and nurses were so great and helpful. I can't say enough about them," she says.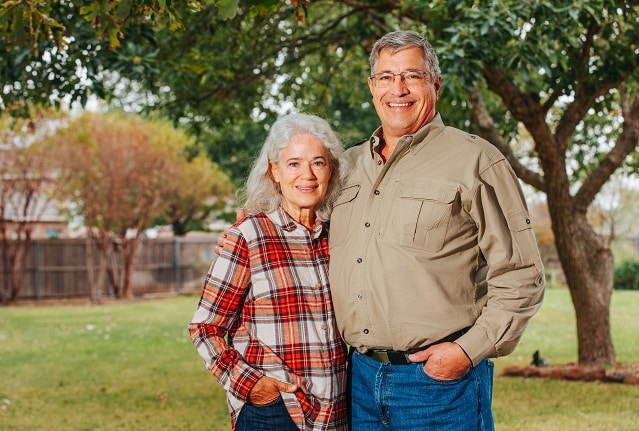 Lynda and her husband, Anthony
INHERITED RISK
Among those doctors was Anand Lodha, MD, colorectal surgeon on the medical staff at Methodist Dallas. He explained that the polyps that run in Lynda's family start out as benign growths but can become malignant.
"It takes years for polyps to turn into cancer," Dr. Lodha says, "but that's why we perform colonoscopies — to detect and remove these growths before they get to that point."
Lynda says Debbie once accompanied their mother to a doctor's appointment, and a nurse warned her that she should get a colonoscopy, too. At the time, Debbie brushed it off, Lynda recalls, but those words proved all too true.
"One of the biggest risk factors of colorectal cancer is a family history of the disease or polyps," Dr. Lodha says. "People with inflammatory bowel disease are also more at risk."
Other risk factors include age, weight, tobacco and alcohol use, diet, and exercise level, according to the American Cancer Society.
The latest guideline for most people to get screened is age 45, Dr. Lodha explains. But patients at higher risk should get screened at 40.
"We are seeing an increased rate of colon cancer for people in their 40s," he adds.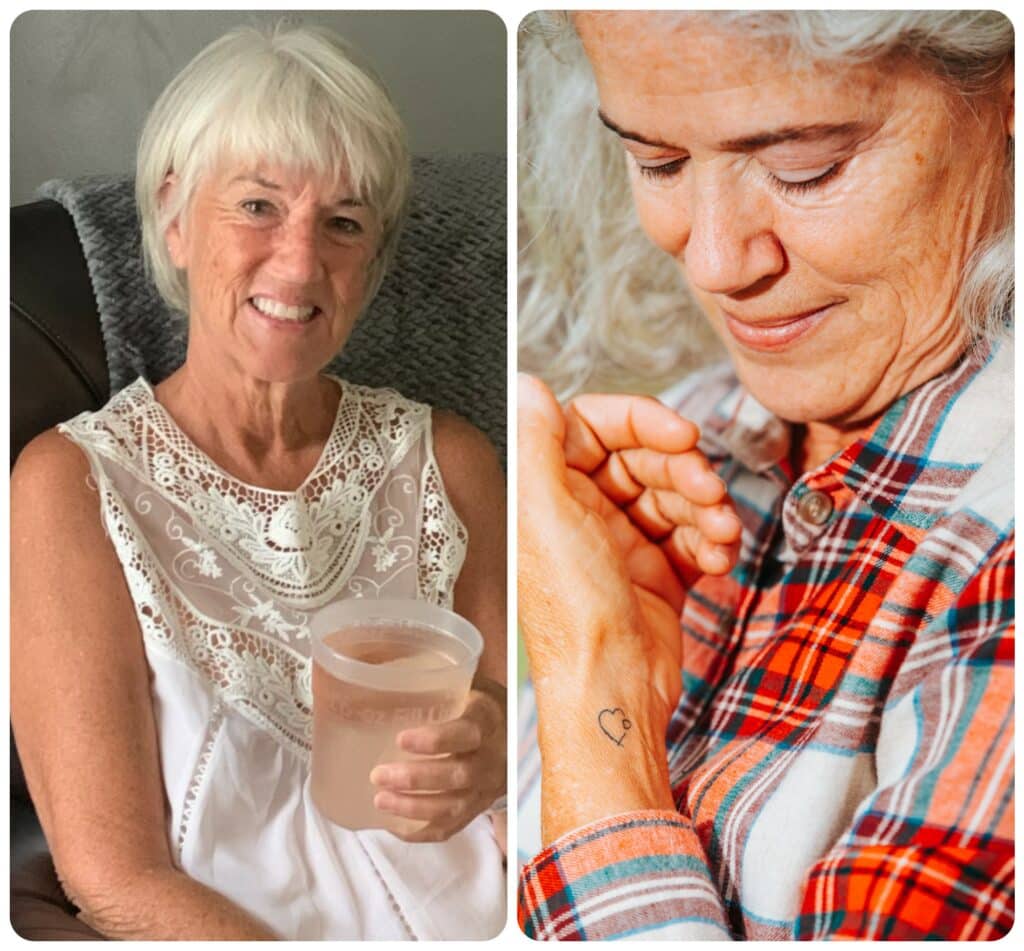 Debbie Roy's cancer diagnosis inspired her sister Lynda to get screened and to get a tattoo in Debbie's memory.
TAKING ACTION
By the time doctors found Debbie's cancer, it had spread "everywhere," including her lungs, liver, and esophagus. That prompted every one of her siblings to assess their own health.
"It was a wake-up call for all of us," Lynda says.
Lynda sought help from Charles Lostak, DO, gastroenterologist on the medical staff at Methodist Dallas. Dr. Lostak performed a colonoscopy and found three polyps, which he removed. She had early-stage colon cancer.
"It was a shock because I looked and felt completely healthy," Lynda says.
In December 2021, about four months after Lynda was first screened, Dr. Lodha used the da Vinci Surgical System to remove a lower section of Lynda's colon and multiple lymph nodes to assess the severity of her cancer.
The robotic technology allowed him to operate through a few small incisions on Lynda's abdomen and provided enhanced 3D visual imaging and micro-precision instruments for better maneuverability.
"It's less invasive, and the recovery times are faster for patients," Dr. Lodha says.
It's all part of a rectal cancer program that's nationally accredited by the Commission on Cancer.
"This helps us to maintain a level of excellence in our care," Dr. Lodha says.
Take our free colon health risk assessment to learn more about your risk, and to take action to prevent future complications.
Visit MethodistHealthSystem.org
By following a standardized protocol of treatment that begins pre-surgery, a team of specialists helped Lynda through a smooth recovery. Two weeks after the surgery, Dr. Lodha met with Lynda to give her the good news: The cancer had not spread anywhere else.
"It was such a relief to hear," she recalls. "I feel really healthy now, and it's getting better every day."
Six months later, Lynda is doing "phenomenal," says Dr. Lodha, who checked in on her in June. He credits multiple factors for this outcome: the robotic-assisted surgery, the medical staff's attention to detail, Lynda's previous good health, and her husband's steady support through it all.
"Our team is top notch," he adds. "And all of these individual factors add up incrementally in her favor."
Of course, catching the cancer early was a big factor, too, and Lynda gives all that credit to her sister.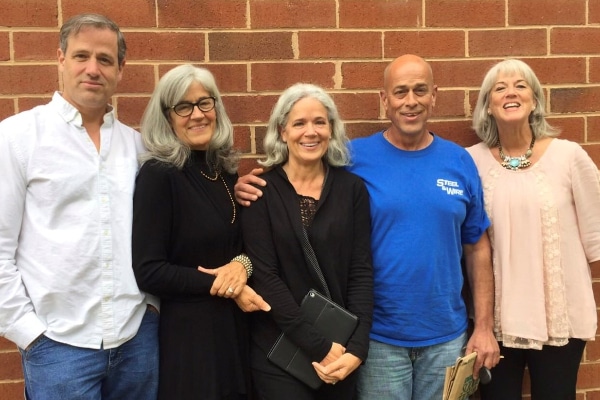 From left: Siblings Devin, Amy, Lynda, and Michael with their sister Debbie
LIFE AFTER CANCER
A month after Lynda's procedure, Debbie passed in her sleep. A memorial was held to celebrate her life and volunteering work.
"It was a big event," Lynda says. "So many people showed up. We called it her celebration of life."
It was an emotional time for Lynda's entire family, but she found help online through a Methodist Dallas support group for cancer survivors.
Lynda believes her experience is a lesson everyone should take seriously. Getting a colonoscopy could save people a lot of potential grief and heartache.
"Debbie helped our family, and we all want to use our story any way we can," she says. "Everyone should consider getting screened, and it's such an easy thing to do nowadays."