Stage 4 cancer at age 24 would shake almost anyone, but Zach Thibodeau leaned into his fitness, love for soccer, and faith to keep a positive outlook through months of intense chemotherapy for a rare type of lymphoma.
"I wasn't worried about surviving or not," says Zach, a longtime Midlothian resident. "It was just how soon can I get it done?"
Diagnosed with Burkitt lymphoma in late 2021, Zach "sailed through" five months of chemo treatments, after which the fast-growing cancer went into remission, says Rebecca Yarborough, MD, oncologist on the medical staff at Methodist Dallas Medical Center.
"This tends to be something that responds to chemo," Dr. Yarborough says. "It just needs a lot of it."
Now back in school and pursuing a doctorate in physical therapy, Zach says the outstanding care he received at Methodist Dallas only reinforced his career choice.
"It was more than just a job to the nurses and staff. They were invested in my health."
—Zach Thibodeau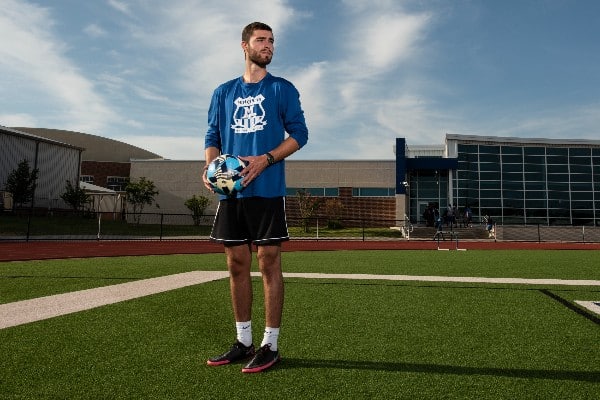 WHAT IS BURKITT LYMPHOMA?
Burkitt lymphoma is a rare, fast-growing cancer that typically affects children but can also strike young adults like Zach. Most common in Africa, the B-cell lymphoma affects just 4 in 1 million children under age 16 and makes up 1% to 2% of all adult lymphomas.
Some symptoms of Burkitt lymphoma can resemble common illnesses, including abdominal pain, nausea and vomiting, weakness and fatigue, and fever. In addition, lymph nodes in the neck can swell — a symptom Zach had but didn't really pick up on.
"Get checked out if you notice something abnormal," Dr. Yarborough says. "If your lymph nodes are enlarged more than a month, you need to get that checked."
About 1,200 people are diagnosed with Burkitt lymphoma each year in the U.S.
More than 90% of children diagnosed with the disease are cured after treatment. After an MRI revealed two masses on Zach's pancreas, his family feared far worse odds.
Zach's case first manifested itself with severe left arm pain, then progressed to jaundice by Thanksgiving.
He was admitted to Methodist Dallas Medical Center because doctors thought he might need a liver transplant. The tumors were blocking his bile ducts, and he and his family feared he had pancreatic cancer.
After a biopsy, a pathologist concluded Zach instead had Burkitt lymphoma.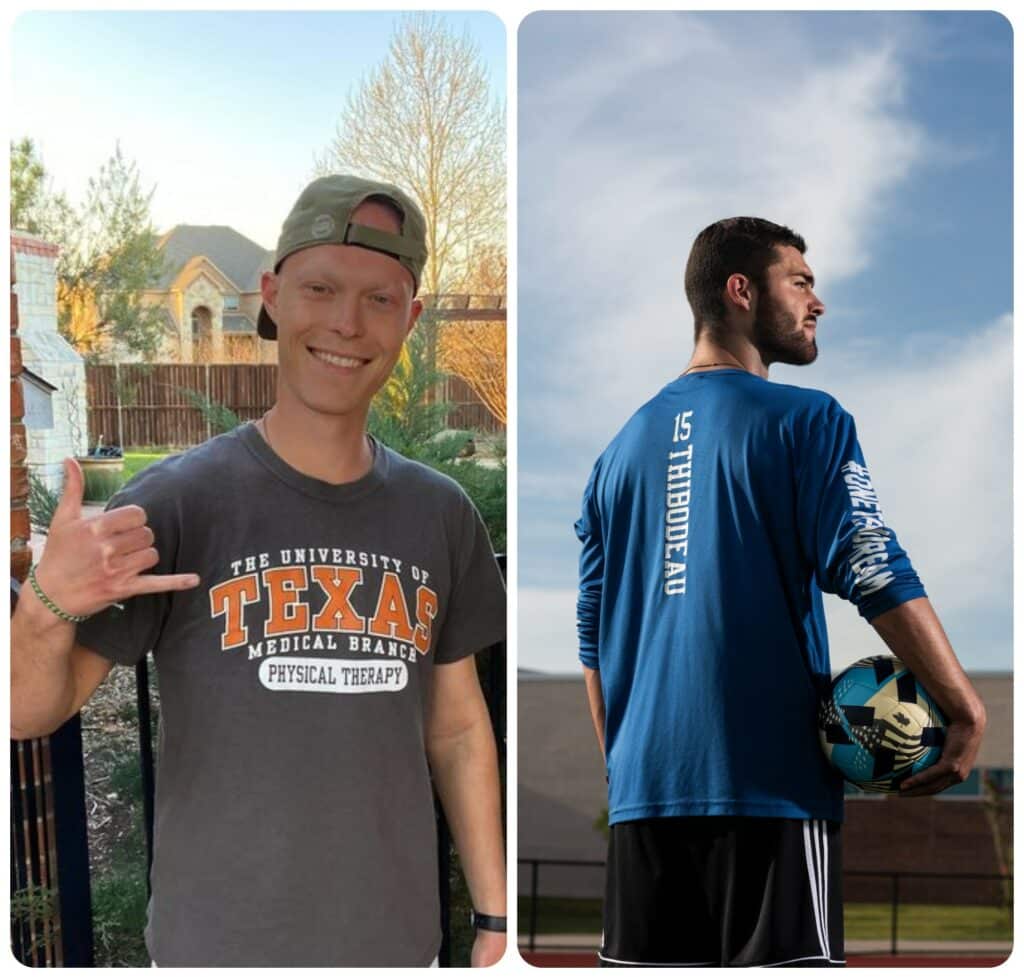 Zach was back on the pitch (right) shortly after his final chemotherapy session in May 2022 (left).
FIVE MONTHS OF CHEMO
Zach is an avid soccer player, and his excellent health was a prime consideration in Dr. Yarborough's choice to treat him with hyper-CVAD, a leukemia chemo regimen that she has used successfully on other Burkitt patients.
"Our younger patients do better with treatment and have a little better resiliency," Dr. Yarborough says.
The therapy calls for eight treatments, one every three weeks for five months. For each treatment, Zach was hospitalized five to seven days at Methodist Dallas.
Dr. Yarborough warned Zach there would be a drop-off in his endurance and strength during chemo, but Zach was determined to maintain a workout regimen between rounds. He admits stubbornness drove him to keep lifting weights, even when progress was minimal.
"I was going to do everything that I needed to do on my end," he says. "I knew the care I was going to get would be really good, so the important part was everything I can control, I'd go ahead and do that."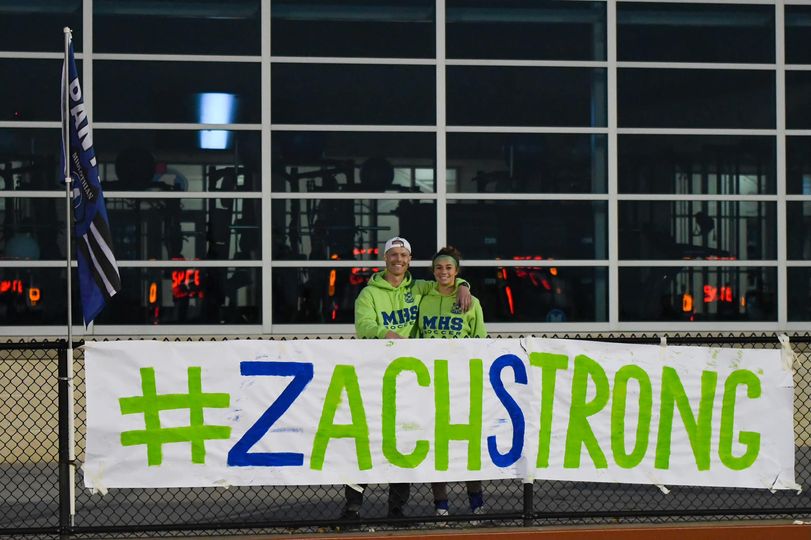 Zach got plenty of support from the community and his sister, Taylor.
COMMUNITY SUPPORT
Because of the rigorous chemotherapy, Zach had to temporarily stop playing and coaching soccer. That didn't stop the sports community from supporting Zach, though.
While he worked his way through treatments, the Midlothian soccer community gave him an emotional lift, selling T-shirts and sweatshirts in support of his journey. His sister, Taylor, played for Midlothian High School, just like her big brother, and the girls' soccer team wore sweatbands last spring supporting Zach.
Zach's treatments ended in May 2022. He and Dr. Yarborough will meet for checkups every three months over the next two years to monitor for any signs of his cancer returning.
Having graduated with a kinesiology degree from the University of Texas Permian Basin in Odessa, where he also played midfielder for the UTPB Falcons, Zach will begin a three-year physical therapy doctorate program at the University of Texas Medical Branch in Galveston.
Soccer gave Zach something positive to think about. He urges anyone going through what he did not to spend every waking moment focused on their battle with cancer.
"It's tough, but you go ahead and get it done," he says, "and then afterward, the sky's the limit."