Influenza and the common cold barely surfaced last year, thanks to mask use and social distancing. That was fortunate because COVID-19 was raging at the time and the U.S. dodged a potentially disastrous "twindemic."
But this summer, cold viruses are making a comeback, as many people are casting their masks aside and sharing breathing space again. And next fall could be even worse if flu season returns with a vengeance.
"If we end up seeing simultaneous infections with COVID-19, influenza, and RSV,  the situation could become complicated," says Leigh Hunter, MD, FACP, an infectious disease specialist and director of the Methodist Internal Medicine Residency Program.
Young children and seniors are especially at risk right now because one of the biggest threats is respiratory syncytial virus, a nasty cold commonly known as RSV.
"RSV threatens the very young, the very old, and the immunosuppressed," Dr. Hunter says.
HIGH SEASON FOR RSV
In June, the Centers for Disease Control and Prevention (CDC) issued a health advisory that warned of a summer surge in respiratory syncytial virus (RSV) across Texas and the South.
In Texas, nearly 40% of RSV tests administered across the state were positive in late June, up from less than 10% in March. That 10% threshold is how the Department of State Health Services marks the beginning and end of "RSV season" — so we're clearly in the thick of it. In a normal year, RSV doesn't peak until October.
On the bright side, RSV spreads just like any other respiratory virus, so all the precautions we've become accustomed to — masks, social distancing, and hand hygiene — will stop its spread, too.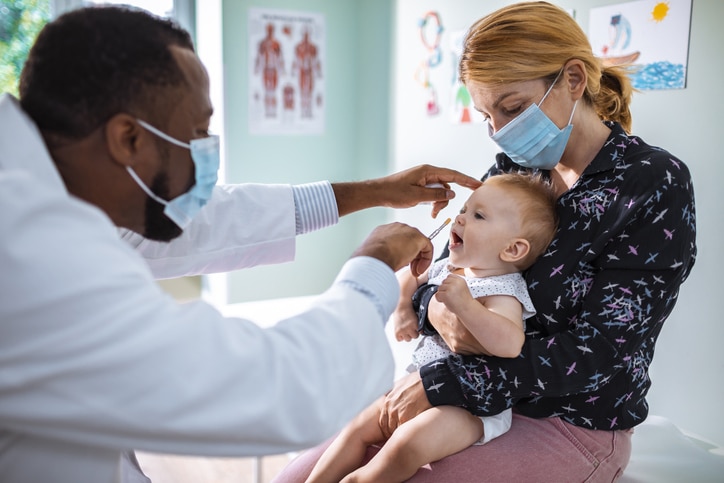 WHAT IS RSV?
For most of us, RSV causes a nasty cold, but for children under 1-year-old, it's the most common cause of pneumonia and bronchial infections.
Such an infection can become dangerous if it spreads to the lower respiratory tract and causes bronchiolitis, an inflammation of the tiny airways in the lungs. Symptoms start out similar to the common cold but can progress to coughing, wheezing, and difficulty breathing. Older adults are also at risk, as are people with heart or lung disease and anyone with a weak immune system.
RSV infections typically surge in the fall and winter. But the 2020-21 cold and flu season was barely a blip because of social distancing, mask mandates, and widespread virtual learning last school year.
Now those viruses are playing catch-up, especially among young children who haven't experienced the usual respiratory viral infections, Dr. Hunter says.
"With decreased circulation, there has not been the usual exposure and level of community immunity," she says.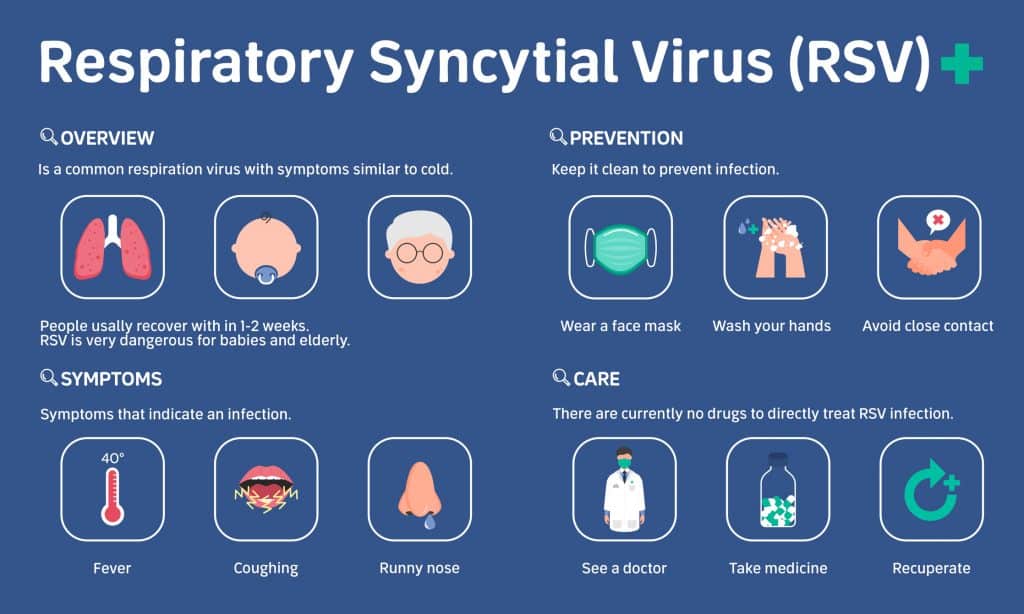 HOW TO SPOT RSV
Telling the difference between an RSV infection and COVID-19 can be a challenge, Dr. Hunter says. Also, both viruses can occur together. If your child catches RSV, it may lower their immunity and put them at higher risk for a COVID-19 infection, and vice versa.
That's why you should visit a doctor, especially if your symptoms, or your child's, become severe or won't go away after one or two weeks.
"We need to do testing with a respiratory virus panel that looks for RSV, COVID-19, and other viruses," Dr. Hunter says.
The worst symptoms of RSV include difficulty breathing and a high fever. Children and older adults can also develop a blue pallor to the skin, especially the lips and nail beds.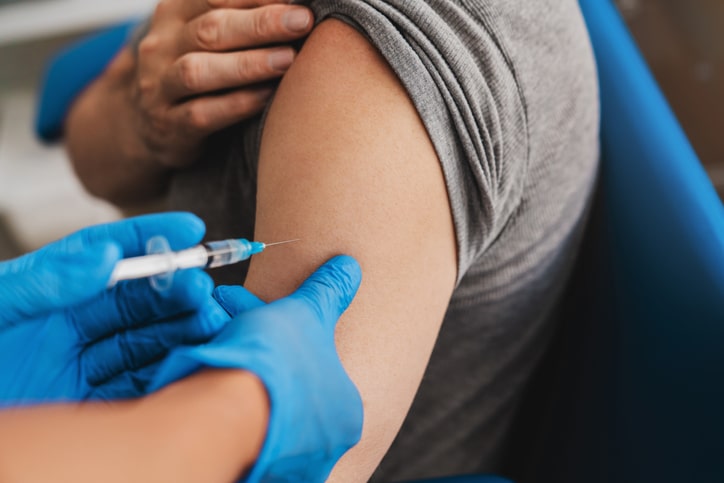 WHAT ABOUT THE FALL?
RSV is surging now, but the flu could be our next problem, especially if it re-emerges just as the resurgent Delta variant of COVID-19 hits its stride.
So while we may have dodged a bullet last fall, a "twindemic" remains a very real possibility.
Since last September, the CDC says there have been only 2,000 cases of flu reported nationwide — down from more than 200,000 in an average year.
That's the lowest level on record, and it makes developing a flu vaccine far more difficult because there's less data for researchers to draw on to predict which strains will be prevalent in the fall.
Of course, that's no reason to skip the flu vaccine when it becomes available. And it's possible by next fall, there will be a vaccine that kills two bugs with one stone.
"Research is underway to combine the flu and COVID vaccines, which looks promising," Dr. Hunter says.