As a chaplain who served 37 years in the U.S. Air Force, Mark McDaniel understands better than most people that you never know "when it's time to go."
So when the 56-year-old veteran suffered a major heart attack in early May 2021 — mere months after his retirement from the Air Force Reserve — he was prepared for the worst.
"I did think that was going to be it," Mark says.
Despite his fears, Mark made a decision that potentially saved his life. He dialed 911 and told the paramedics who came to his rescue that he wanted to go to Methodist Mansfield Medical Center, where a friend had received outstanding treatment.
"I'll be forever grateful for the medical staff there," Mark says.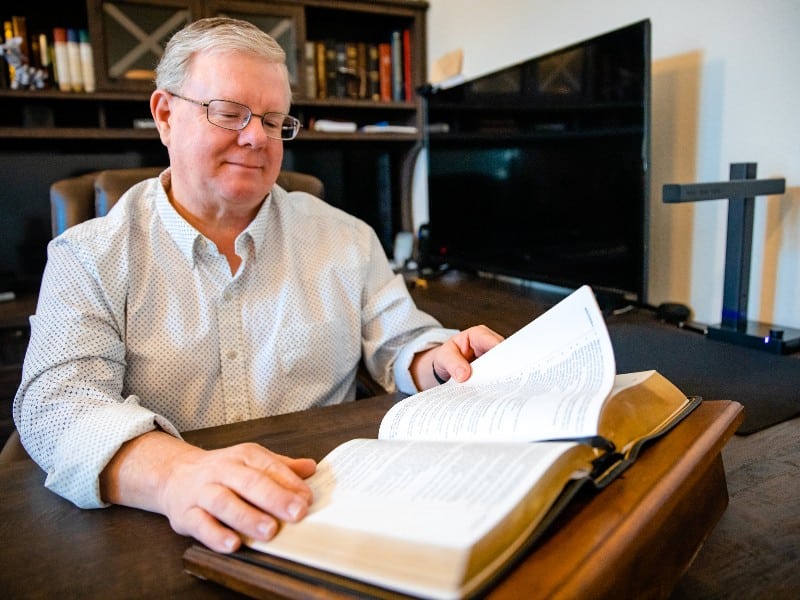 OUT OF THE BLUE
At the time of his heart attack, Mark was doing light physical work at the New Hope Community Church in Venus, where he'd been leading the congregation since December 2020.
Although he suffered a sensation similar to indigestion, a lesser-known heart attack symptom, in the weeks earlier, Mark had no idea something was wrong with his health.
"I didn't connect the dots," he says.
Mark didn't have the typical symptoms like chest pain or a tingling sensation in his arm. Instead, he remembers feeling very hot and sweating heavily — which was unusual for him.
He tried lying down in the church's sanctuary but couldn't get comfortable. It was then that he video-called his wife, Brandi, who persuaded him to call for help.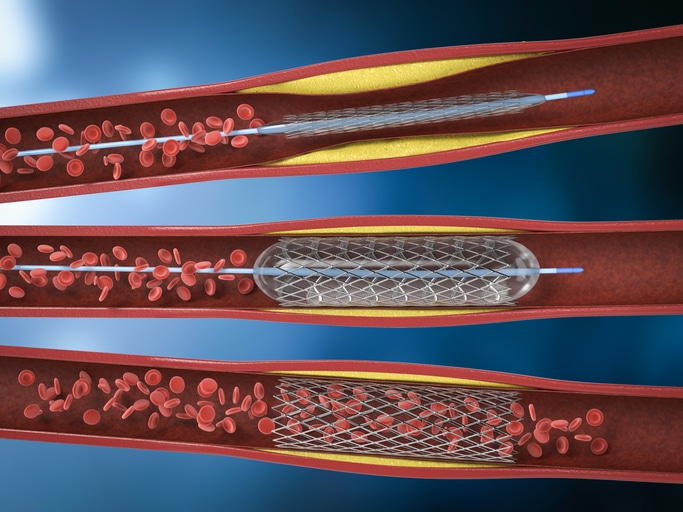 'GOT THE JOB DONE'
At his request, first responders rushed him to Methodist Mansfield, where Babatunde Komolafe, MD, interventional cardiologist on the hospital's medical staff, quickly got to work. Dr. Komolafe found that Mark's right coronary artery was completely blocked, cutting off the circulation of oxygen to his heart. Making matters worse was a smaller blockage on the left side.
Wasting no time, Dr. Komolafe inserted two stents, or small mesh tubes, to remove the first blockage and restore the heart's normal blood flow. Six weeks later, Mark was well enough for a second procedure, during which Dr. Komolafe inserted another stent on the left side of his heart.
"They were wonderful people, so attentive," Mark says of Dr. Komolafe and his team. "They were very professional and got the job done."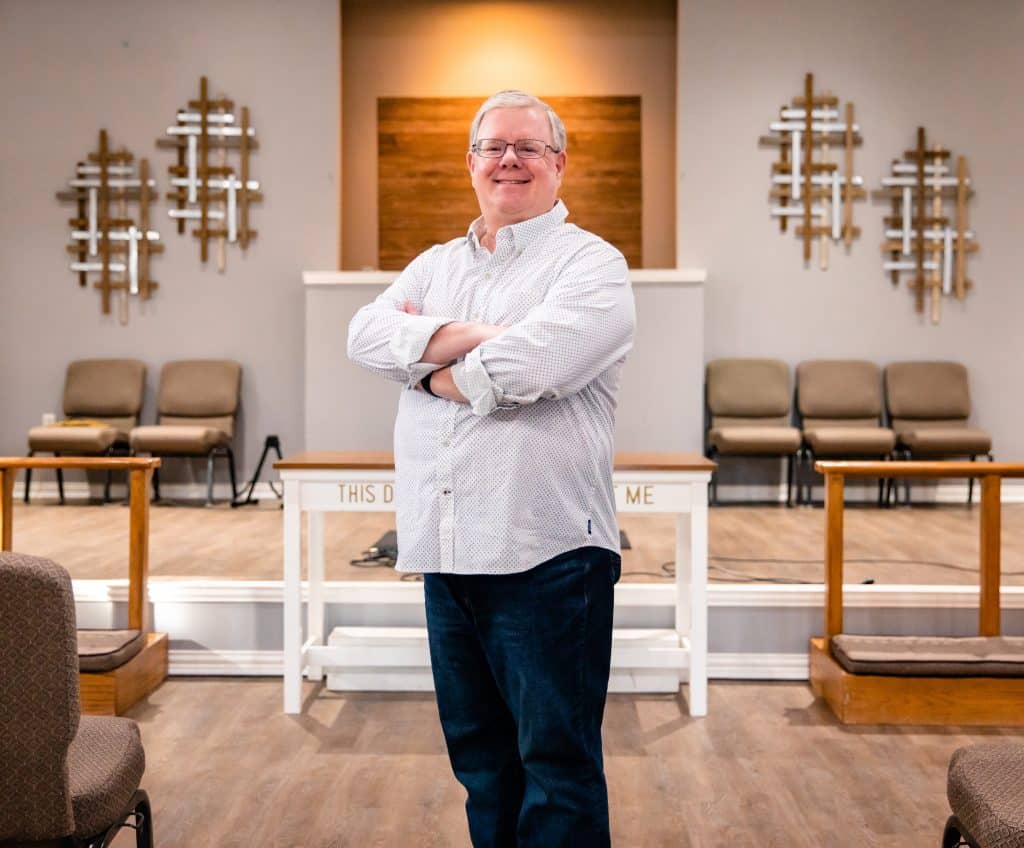 A NEW OUTLOOK
Before his heart attack, Mark admits that exercise was never a priority and he enjoyed foods loaded with sodium and saturated fats. He figures his heart attack was the result of decades of stress, a family history of heart issues, and "40 years of bad eating."
But after his life-threatening experience, Mark says he has a whole new lease on life. By tracking his weight, diet, and other health data, the father of two lost 30 pounds in the months after his wake-up call.
He offers several valuable lessons from his experience: Listen to your body, reduce your sodium intake, and stay connected with your physicians — something Dr. Komolafe echoes.
"Most of those factors are things you have direct control over," says Dr. Komolafe, who recommends exercising regularly and abstaining from smoking. He encourages patients to consult their physicians on their biggest health indicators, including blood pressure, cholesterol, and blood sugar.
After all, as the saying goes, "An ounce of prevention is worth a pound of cure."