Bus driver Robert Richards knows the roads of Midlothian well, and now he has a shortcut to leading-edge heart care at Methodist Midlothian Medical Center.
The fall semester had just begun when the 78-year-old suffered severe chest pains during one of his morning routes for Midlothian ISD.
"I thought I was having a heart attack, so my wife, Diane, took me to Methodist Midlothian," says Robert.
Before November 2020, when their hometown hospital first opened, Robert and his wife of nearly 60 years would drive 15 miles to Methodist Mansfield Medical Center for emergency care. Now they have an ER and a new cardiac catheterization lab five minutes from home.
In August, Robert became the first patient treated by Methodist Midlothian's new lab. After a series of tests — punctuated by a Code Blue cardiac emergency — he was diagnosed with nonobstructive coronary artery disease and back behind the wheel by month's end.
"In my lifetime, I've had my share of major surgeries so I know a thing or two about quality care. I've never had better care in my life than I did at Methodist Midlothian."
—Robert Richards
WHAT'S A CATH LAB?
Learn more about what cardiac catheterization teams can do with Roberto Wayhs, MD, interventional cardiologist on the medical staff at Methodist Midlothian.
'INCREDIBLE TEAM'
On the morning of August 12, Robert was rushed into diagnostic testing to figure out the source of his angina, or chest pain. When the results from his ECG ruled out a heart attack, the on-duty emergency department physician decided to admit Robert for further testing.
"The next day, I underwent a chest X-ray and a CAT scan, among other tests, which showed I had restricted blood flow to the heart which was causing the chest pain," Robert says. "The doctors were able to give me medication to manage the pain levels I was experiencing."
Robert's second night in the hospital took a turn for the worse when his blood pressure began spiking and then dropping below normal levels. At one point overnight, one of his nurses had to initiate a Code Blue because of the extreme swings in Robert's blood pressure.
"They got me stable and comfortable so that I could rest," says Robert. "I had an incredible team that night."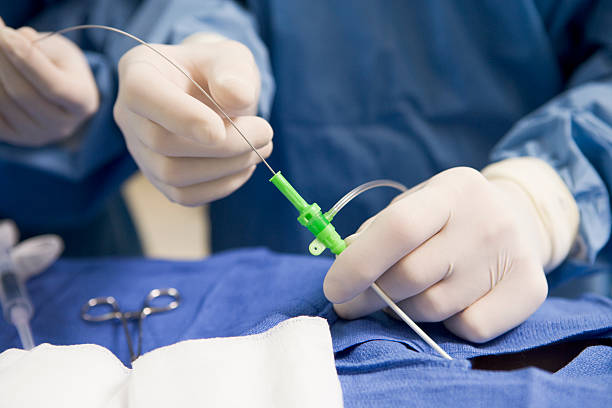 NEW CATH LAB
Finding the cause of Robert's angina was referred to Levi Rice, DO, MBA, FACC, interventional cardiologist on the medical staff at Methodist Midlothian.
Dr. Rice reviewed Robert's test results, contacted Robert's regular cardiologist for any further information, and made the call that it was time for advanced diagnostics to pinpoint the problem.
"In this sort of situation, the best course of action is to get the patient into a cath lab for a cardiac catheterization," Dr. Rice says. "This procedure is when a catheter, which is a thin, flexible tube, is guided through a blood vessel to the patient's heart to diagnose and treat different heart conditions."
In the past, Methodist Midlothian patients who needed this sort of advanced cardiac care were transferred to one of the larger hospitals within Methodist Health System. But on August 15, 2022, Robert became the first patient to undergo a procedure in the brand-new cath lab. Dr. Rice performed a left-side heart catheterization to get a detailed look at Robert's heart.
"During Robert's catheterization, I was able to see evidence of mild nonobstructive coronary artery disease," Dr. Rice says. "That's where the arteries are noted to have plaque buildup that is less than the threshold [70%] that would be considered severe disease. Often we do not know the degree of disease until performing an angiogram."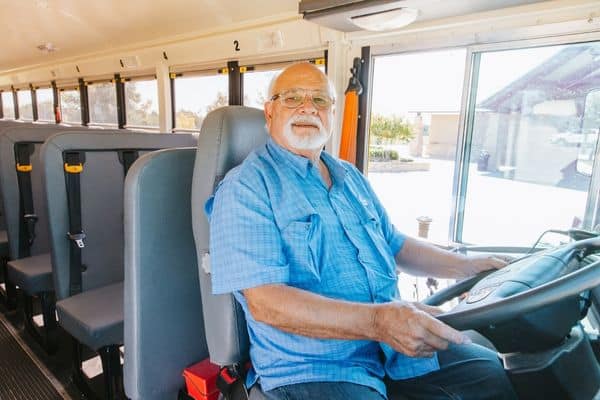 BACK AT THE WHEEL
Dr. Rice says the cath lab will allow Methodist Midlothian to quickly diagnose cases like Robert's and get patients on the road to recovery.
"With proper lifestyle modifications and close follow up, Robert should not experience any more episodes," he says.
After five days in the hospital, Robert returned home to recover for a few more days before he felt ready to get behind the wheel again.
"I got to the right hospital at the right time," he says. "I'm having more fun at this job than in both of my previous careers in start-up management and landscaping. I'm so grateful to be back behind the wheel so soon after my heart scare."
No doubt his wife and students are thankful to have him back on the road, too.