For years, Leonard Jones experienced heart palpitations. He didn't worry about his occasional bouts of arrhythmia because they lasted only 15 to 30 minutes, and he never mentioned them to his primary care physician.
In June, when the Midlothian resident woke at 4 a.m. to a "fluttering" episode, lasting four hours this time, he took it seriously.
After a scary night, he ended up at Methodist Midlothian Medical Center's emergency department. Tests confirmed he was suffering from atrial fibrillation — also known as A-fib — a common arrhythmia that can cause blood clots in the heart and increase the chances of stroke and heart failure.

"It's just like any type of engine — if you rev it too high it's going to burn out after a while. This heart is 65 years old, and it's going to burn out if I don't do something."
— Leonard Jones
HIGH RISK OF STROKE
Healthy hearts should beat 60 to 80 times a minute while at rest, says Levi Rice, DO, an interventional cardiologist on the medical staff at Methodist Midlothian and Methodist Mansfield Medical Center. When Leonard arrived at the hospital, his rate was in the 150s, and he was at risk of a stroke, Dr. Rice says.
The Navy veteran and amateur photographer spent almost 30 hours at Methodist Midlothian, most of it in the intensive care unit, where he received an IV drip to stabilize his heart rate and blood pressure.
A 2019 report from the American Heart Association cited A-fib as the primary diagnosis in over 450,000 hospitalizations a year in the U.S. Data from the Centers for Disease Control and Prevention show the condition being a factor in about 158,000 deaths annually.
"Twenty years ago, when family members were having strokes … we just didn't know enough about it and weren't catching it," Dr. Rice says. "We now know a lot of those were from A-fib."
Because many A-fib or arrhythmia patients have no symptoms, Dr. Rice urges his patients to be alert to palpitations, shortness of breath, light-headedness, and chest pain — and to go to the doctor or ER if they feel something's not right. Leonard never felt pain from his episodes, even the one that sent him to the hospital.
Dr. Rice also highlights risk factors for A-fib, including age (65 and up), hypertension, diabetes, heart blockages, stroke history, sleep apnea, alcohol use, and lung disorders such as chronic obstructive pulmonary disease (COPD). He says regular doctor visits, self-monitoring of vitals, and even an FDA-approved feature on smartwatches that run an EKG can be lifesavers.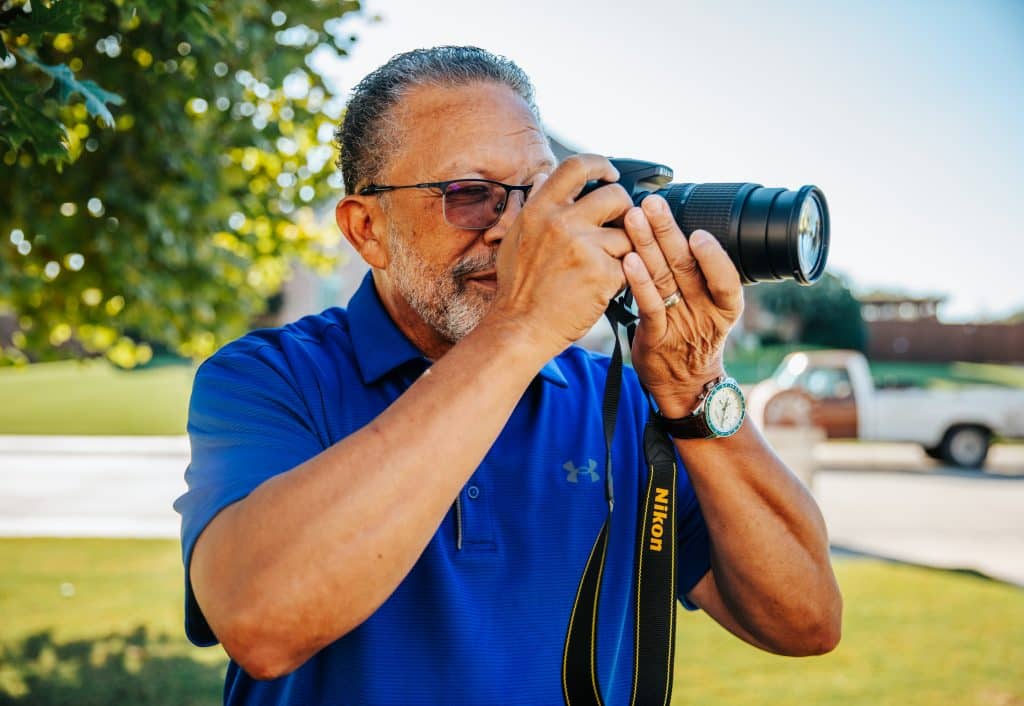 CATH LAB COMING SOON
The doctor is also enthusiastic about the new cardiac catheterization lab expected to debut next year at Methodist Midlothian. He says it will offer heart stent procedures using the radial approach (through an artery in the wrist), and treatment of heart/leg blockages and heart failure, among other services.
"We are excited about offering advanced cardiac procedures to the community of Midlothian," Dr. Rice says.
The day after Leonard left the hospital, he returned to his remote work as a mortgage underwriter and says he hasn't had problems since. Now at age 66, he's taking a blood thinner and medication to regulate his heart, adopting a weight-loss program, and getting more exercise.
"I'm just thankful that the hospital was very close," Leonard says. "I was able to get in immediately. I couldn't have asked for a better situation."