Glenda Wynn credits her daughters' quick thinking and the trauma team at Methodist Richardson Medical Center for surviving a traumatic brain injury last year.
But her ordeal began a few weeks before that nasty fall.
It was early September when the 80-year-old Dallas native underwent a minimally invasive angioplasty at Methodist Richardson Medical Center to help restore blood flow in an artery of her left leg. 
A week later, while recovering from the procedure at her daughter's home, Glenda developed internal bleeding, a serious complication known as a retroperitoneal hemorrhage, and returned to the hospital. 
"She was bleeding into her abdominal cavity," says her daughter Kelli Oldham, RN, BSN, a nurse manager at Methodist Richardson. "Luckily the bleed sealed off on its own, but her blood counts were so low she needed a specialty blood transfusion." 
A couple of days later, Kelli and her sister, Shelby, took their mom home to resume her recovery. But less than 24 hours later, the real trauma began.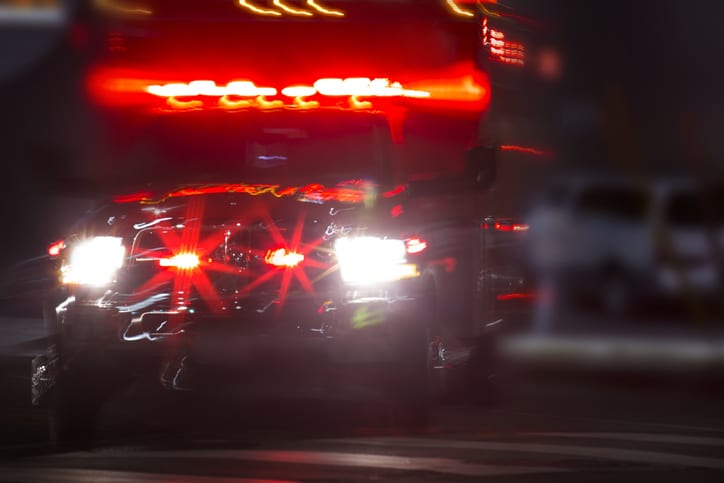 A DEADLY COMBINATION 
That night, Glenda woke up to use the restroom but got tangled in her bedding and fell, hitting the right side of her head on a table.  
"Shelby helped her back into bed, then she came and got me," Kelli says. "We both have healthcare experience, so we knew that mom's low blood platelet levels from her hemorrhage, plus a head trauma, was a dangerous combination. 
"So we called 911." 
By the time the ambulance arrived, Glenda was showing the telltale signs of a traumatic brain injury: confusion, vomiting, blurry vision, and a headache. Fortunately, they were close to Kelli's hospital, but she soon learned that might not be where the first responders were headed. 
"I knew I had to say something when the paramedics told me they weren't going to take her to the closest hospital," Kelli says. "I insisted on Methodist Richardson and believe fully in the capabilities of the medical team there."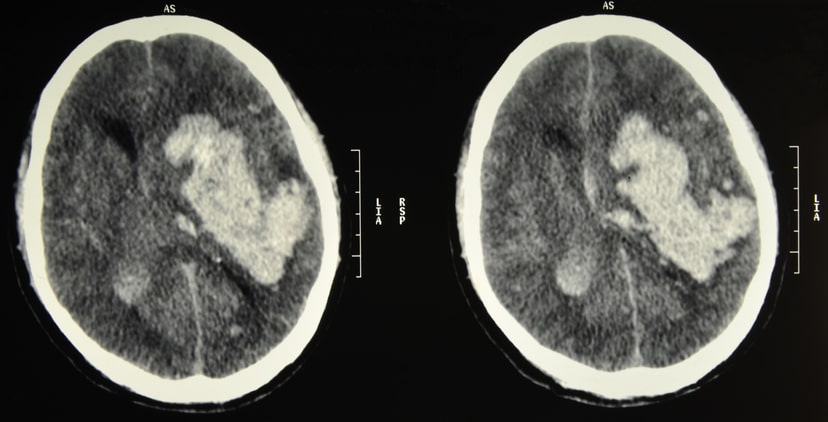 Bleeding in the brain can cause its "midline" to shift, as illustrated in the large hemorrhage pictured above.
'WE KNEW THE RISKS' 
Glenda was rushed into the emergency department at Methodist Richardson and immediately underwent a CT scan. The results showed very bad news: She had a massive brain hemorrhage and a midline shift, an often fatal injury. 
"A midline shift occurs when pressure exerted by the buildup of blood and swelling around the damaged brain tissues is powerful enough to push the entire brain off-center," explains Michael Oh, MD, neurosurgeon on the medical staff at Methodist Richardson. "I was on-call and on campus when Glenda came in. She wasn't doing well, and I had to have a very serious discussion with her daughters."  
Because of Glenda's age and the fact that her platelet levels were already so low because of her abdominal hemorrhage, Dr. Oh wasn't confident she would survive surgery. That didn't dissuade her daughters.  
"We knew the risks," Kelli says, "but we believed in the medical team and that they would do their best to give her a fighting chance so we gave our consent for surgery." 
Three hours later, Dr. Oh emerged from the operating room with good news, Glenda had survived and her vital signs were stable.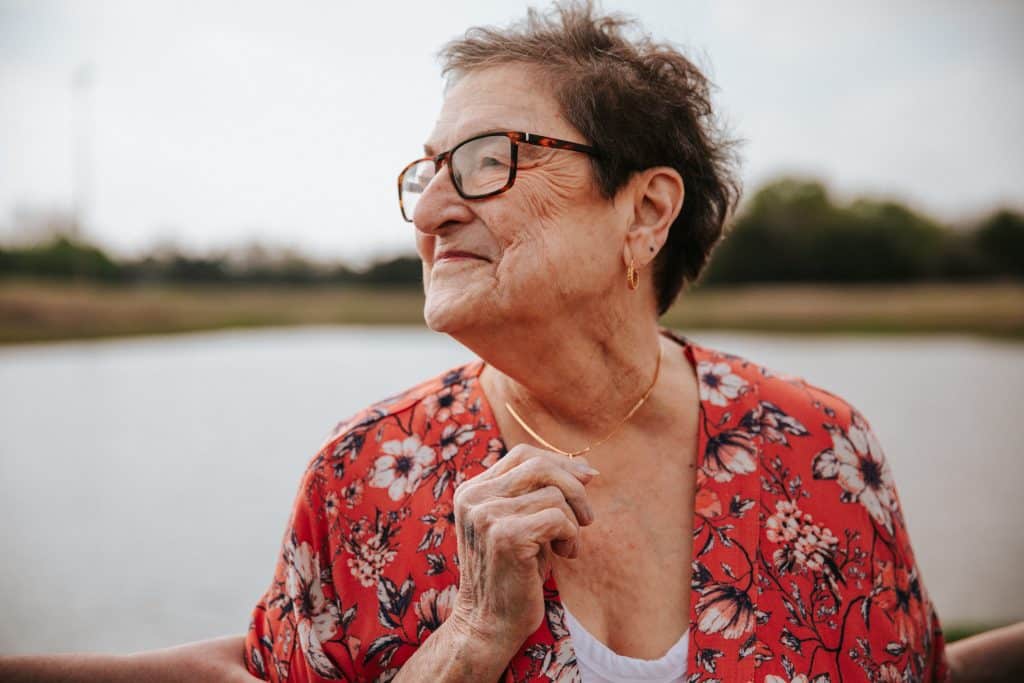 A CONCERTED EFFORT 
Dr. Oh credits every aspect of Glenda's care for her survival, starting with her daughters' quick thinking and the short trip to their hospital of choice. 
"Surgery was not the only thing that saved Glenda's life," he says. "Getting to the ED quickly, a rapid evaluation with the CT scan, mobilizing the OR team, prompt surgery, and the post-op care she needed in the ICU and beyond — all contributed to her full recovery." 
Hospitals equipped to handle trauma patients like Glenda must have a multidisciplinary approach where every part of the system is working together, Dr. Oh says. Getting patients the care they need in a prompt and coordinated manner is something Methodist Richardson takes pride in.  
Glenda barely remembers the night she fell, but she believes it was nothing short of "miraculous." 
"I knew it was because I had been at Methodist Richardson and received excellent care," she says. 
Dr. Oh says Glenda's recovery is a testament to the high-level care at Methodist Richardson — and why it's applying for formal recognition as a Level III trauma center this year. 
"The community will become more aware of the hospital's capabilities," Dr. Oh says. "That's what we are most eager about."