Upcoming Events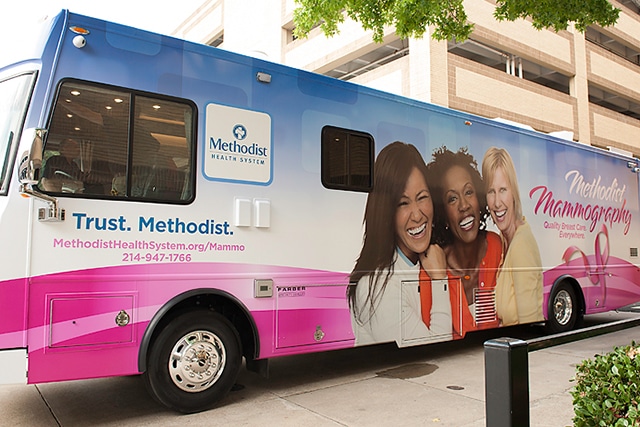 MOBILE MAMMOGRAPHY UNIT SITE VISIT
Tuesday, July 7
9 am to 3:30 pm
401 N Zang Blvd. Dallas, TX 75208
Methodist Health System is proud to partner with Mammogram Poster Girls Inc. for a special health event to provide FREE mammograms for uninsured women in our area.
To make an appointment, call 214-933-7200 and press 2 for the Methodist Dallas Medical Center. Request a Mammogram Poster Girls grant mammogram for July 7 on the Mobile Mammography Unit.
This is part of a Two-fer Tuesday series where a restaurant partner also provides a free meal to those women receiving a mammogram. Taco y Vino and The Local Oak are generously providing the meals during the event.
*PLEASE NOTE*
– Patients will be required to wear mask and their temperature will be taken upon arrival.
– Appointments will be spaced 30 minutes apart to allow staff to sanitize the unit between appointments.
– To qualify for a mammogram, you must be age 40 or older and have no current breast health issues.