In February, Jo Bishop was hard at work as a traveling physician when she was forced into a rare role as a patient.
Jo was busy doing paperwork at her Euless home when she felt a sharp pain in her chest that radiated to her back. At first, she shrugged it off as anxiety because she has no medical history of heart trouble. An avid hiker, she had just walked four miles a day earlier.
"Being a doctor, I ignored it," the 60-year-old says, the irony of her predicament evident.
But the pain soon grew excruciating. Jo began to have trouble breathing and coughed up blood. After days without progress at another local hospital, she would eventually get the help she needed at Methodist Dallas Medical Center.
"I was never really a patient myself," says Jo, who has worked for decades as a traveling doctor filling in wherever and whenever she's needed. "Now, I fully understand what my patients have been telling me for the last 30 years."

Torn heart valve
When Jo arrived at Methodist Dallas, she was examined by Manavjot S. Sidhu, MD, Medical Director of Cardiology at Methodist Dallas.
Dr. Sidhu heard a loud gushing sound in Jo's chest and suspected that a valve in her heart had spontaneously ruptured — an extremely rare condition for otherwise healthy patients like Jo known as acute mitral regurgitation (MR). That faulty valve prevented her heart from pumping enough blood to vital organs.
Within minutes, staff from different units at Methodist Dallas jumped into action to save Jo's life. It's a team-driven approach that Dr. Sidhu credits for saving lives every day.
"This case exemplifies the teamwork at Methodist Dallas. We have a wonderful group of doctors and medical staff who are willing to help each other and promptly focus on each patient's needs."
— Dr. Sidhu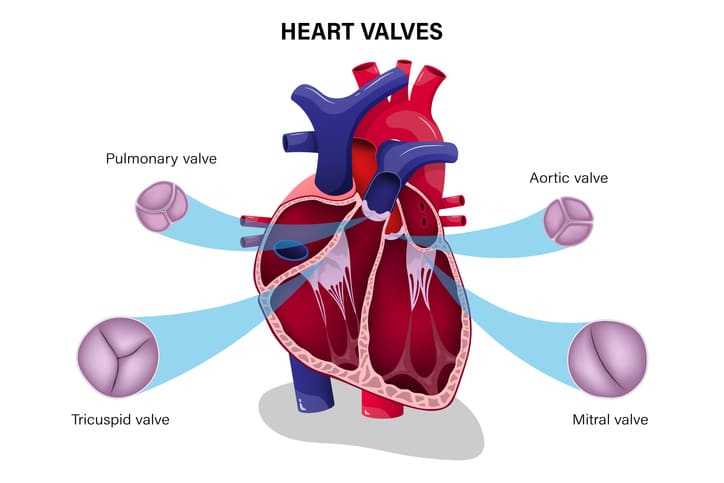 Open-heart surgery
First, the staff rushed in to intubate Jo and put her on a ventilator so Dr. Sidhu could confirm his initial diagnosis with a transesophageal echocardiogram (TEE). He guided a slim ultrasound tube down Jo's throat to verify a flap in one of her four heart valves was torn.
"Her blood was regurgitating backward into her lungs," Dr. Sidhu says. "She was in heart failure."
Jo would need open-heart surgery to repair her torn heart valve. Her doctor for that emergency procedure would be John Jay, MD, cardiothoracic surgeon on the medical staff at Methodist Dallas.
At first, Dr. Jay believed he would need to replace the valve, one of four flaps known as mitral leaflets that open with each heartbeat to let blood into the heart and then seal tightly to prevent it from flowing backward. Instead, he was able to repair the 5-millimeter tear.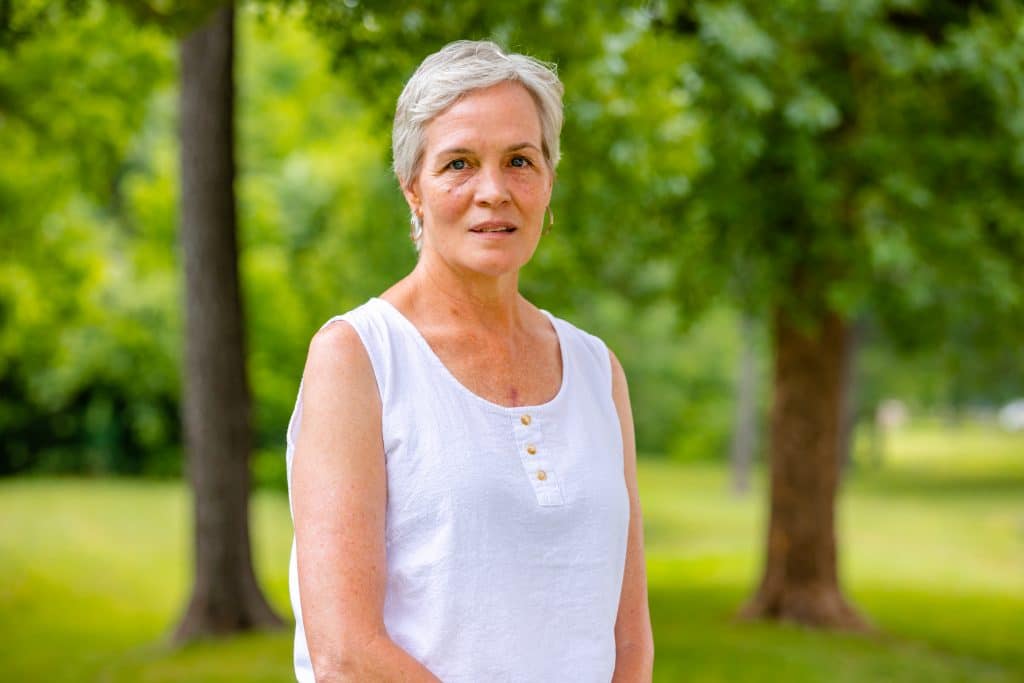 'Enjoy every day'
A day after her surgery, Jo was visibly and physically feeling much better — a testament to her fitness level and to the ICU team, whose kindness and professionalism she applauded.
Several weeks later, Jo was returning to the hiking trails, walking more and more each day. She even went on a relaxing trip to the beaches of Galveston with her partner.
Jo says the entire experience has given her a profound new perspective on the relationship between patient and healthcare provider. She even created an emotional connection with a staff member whose advice plays on repeat in her mind:
"Don't take anything for granted," she recalls the life lesson. "Enjoy every day. Enjoy life."
VIDEO: Cyclist survives heart attack during 47-mile bike ride